Ariana Miera, Secretary
224 Spruce St.
Clayton, NM 88415
(575) 374-9543
Jeff Funk, Principal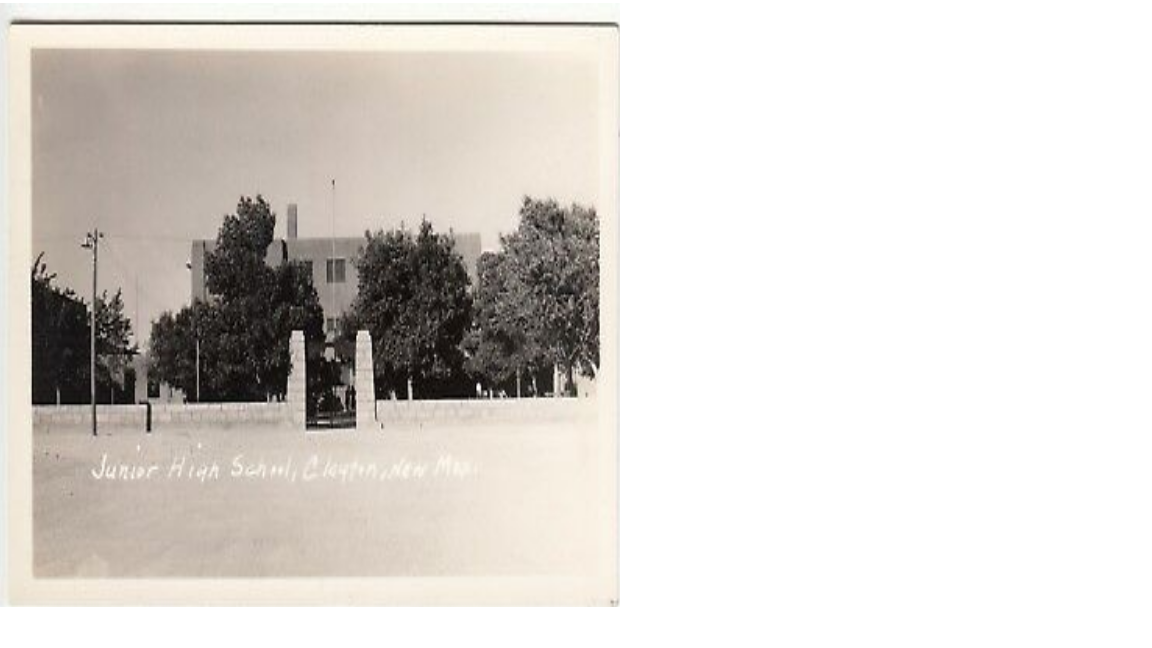 Was erected in 1976 under the supervision of Superintendent Stephenson and is a public school located in Clayton, NM, which is in a remote rural setting. The student population of Clayton Junior High is 70, and the school serves 7-8. At Clayton Junior High, 27% of students scored at or above the proficient level for math. Your best choice in education is Clayton Junior High School. Clayton Junior High is a vision of Excellence and Equity: every student, every classroom, every day. In keeping with this vision, our schools offer academically rigorous classes based on the New Mexico curriculum, hold high expectations for all students, respond to individual student needs, and provide a safe and healthy environment for student learning. Throughout its history, Clayton Junior High School has built a foundation soundly based on collaboration and continuous improvement. Clayton Junior High School offers a school culture where the academic and social success of all children is the top priority. When strong relationships exist between home and school, this priority becomes a reality.
Significant emphasis is placed on building a sense of community for everyone at Clayton Junior High School. In addition, our parent volunteers are supportive of the school's efforts with their time, energy and financial backing for events and programs throughout the year.
A hallmark of Clayton Junior High School is its focus on learning, with a variety of experiences and resources for all students. Working together, the entire Clayton Junior High School community is helping to prepare our students to achieve greatness.
The school provides its students and their families with a child-centered environment, focused on teaching and learning for all. Enrichment and support activities enhance students' academic interests — activities that include intramurals, performing arts, clubs, tutoring and study opportunities.
Developing strong parent partnerships and ensuring proactive communications provide a firm foundation for an education at Clayton Junior High School The school has a living curriculum that grows, changes and is constantly reviewed to meet the educational needs of an eclectic body of Junior High school students. CJHS offers community service opportunities through the Student Council, and classroom units of study that focus on making positive contributions to our community and the world.
With numerous individual, team and school-wide achievements, CJHS's focus remains clear: to continue its tradition of excellence and growth through exploration, academics, community service and activities based on student needs, interests and development.