Today is the last day to buy Prom Tickets by 4:00 p.m.

CMS Regular May Board Meeting Rescheduled for May 31, 2022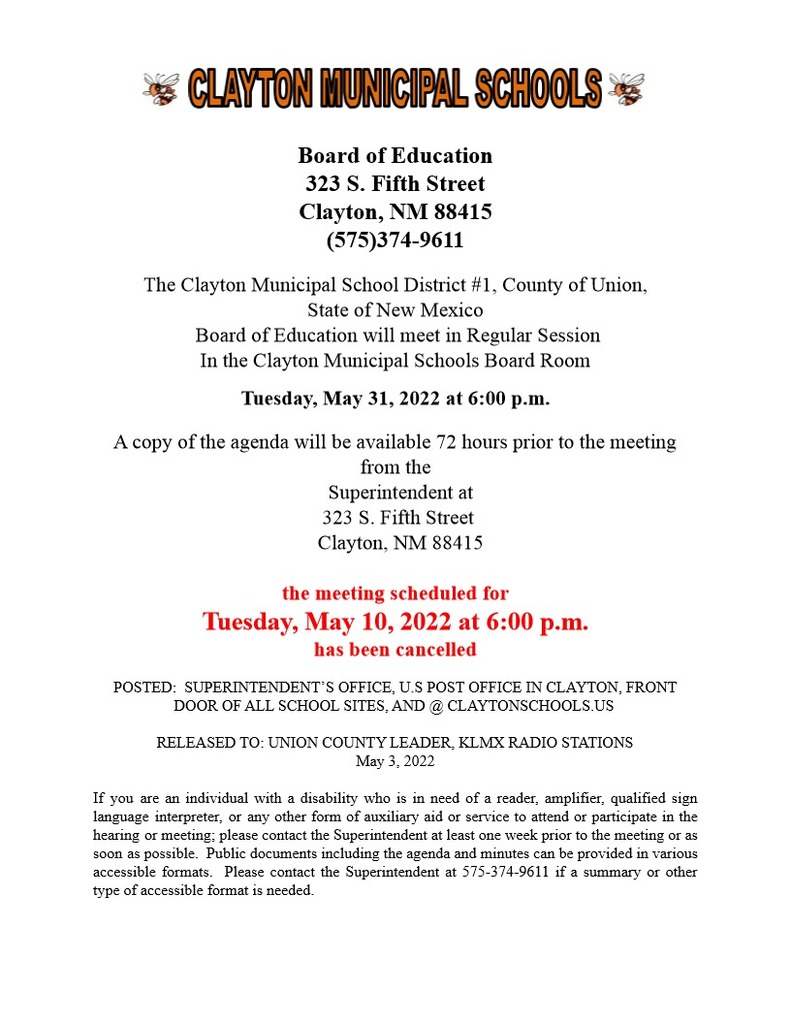 Let's welcome Diego Aguilar our Esports Madden State Champion home. We'll meet on the Springer Highway. They should arrive between 3:30 and 4:00.

Diego Aguilar will be playing for the Esports state championship in Madden tomorrow at 8:00 am. It will be streamed on
https://m.twitch.tv/unmesports
!!! Go Diego!!!!

CMS Regular Board Meeting May 10, 2022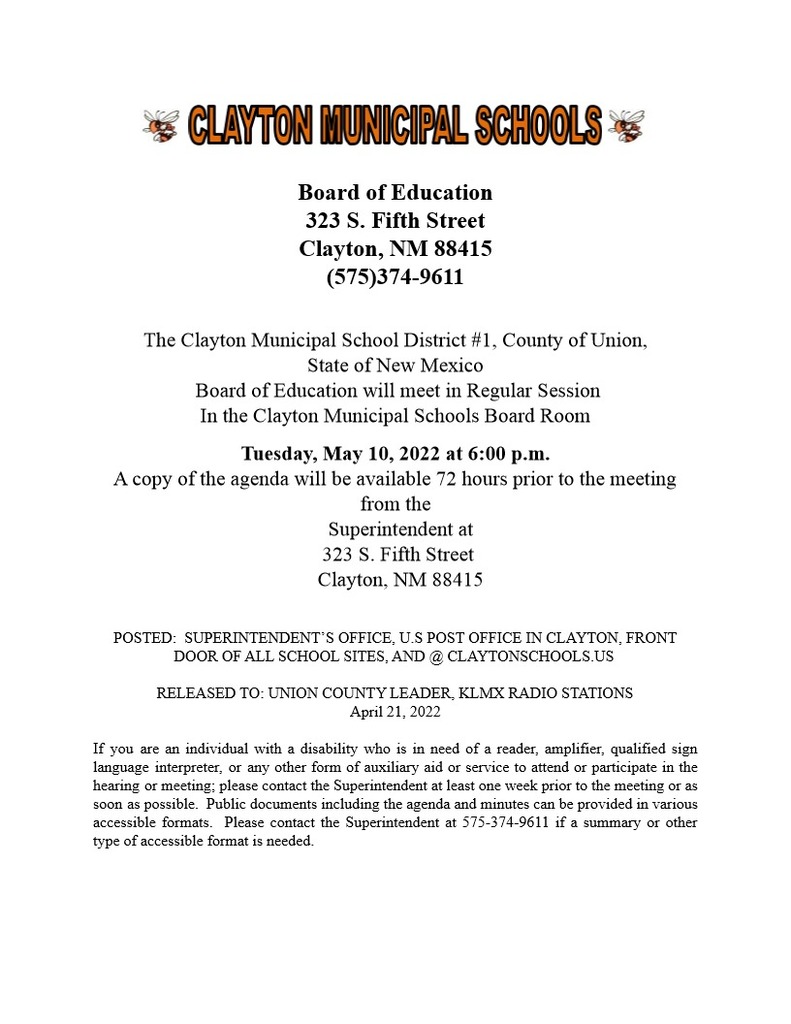 CMS Regular Board Meeting April 20, 2022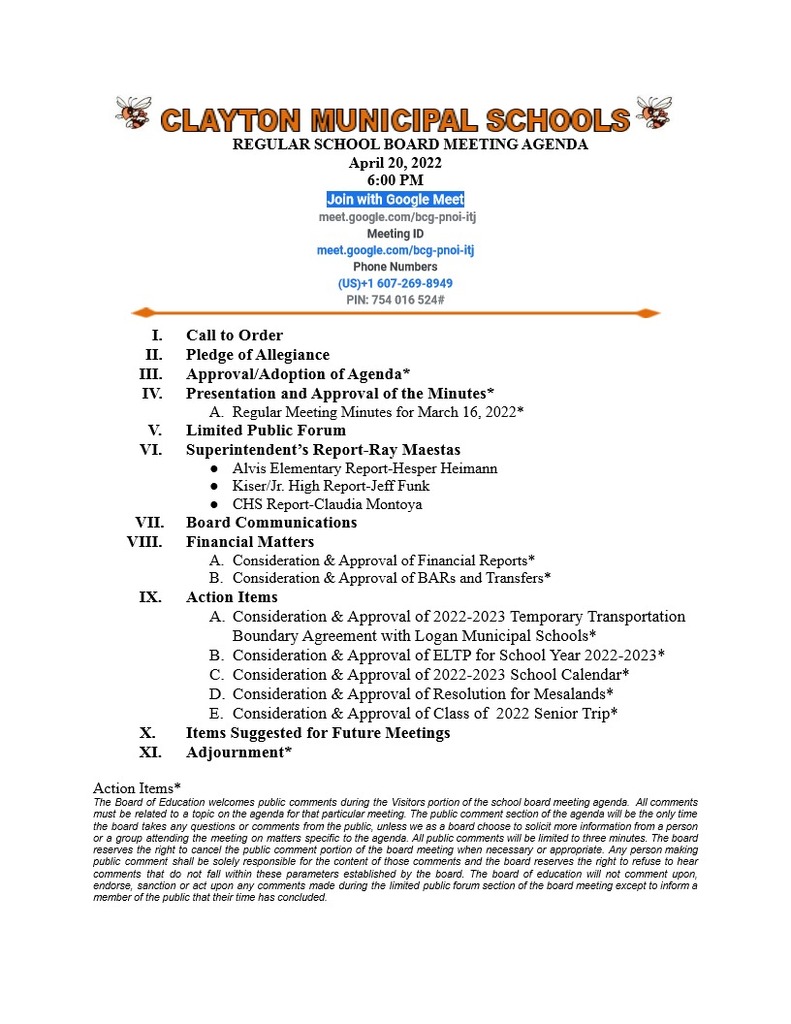 Happy Paraprofessional Day!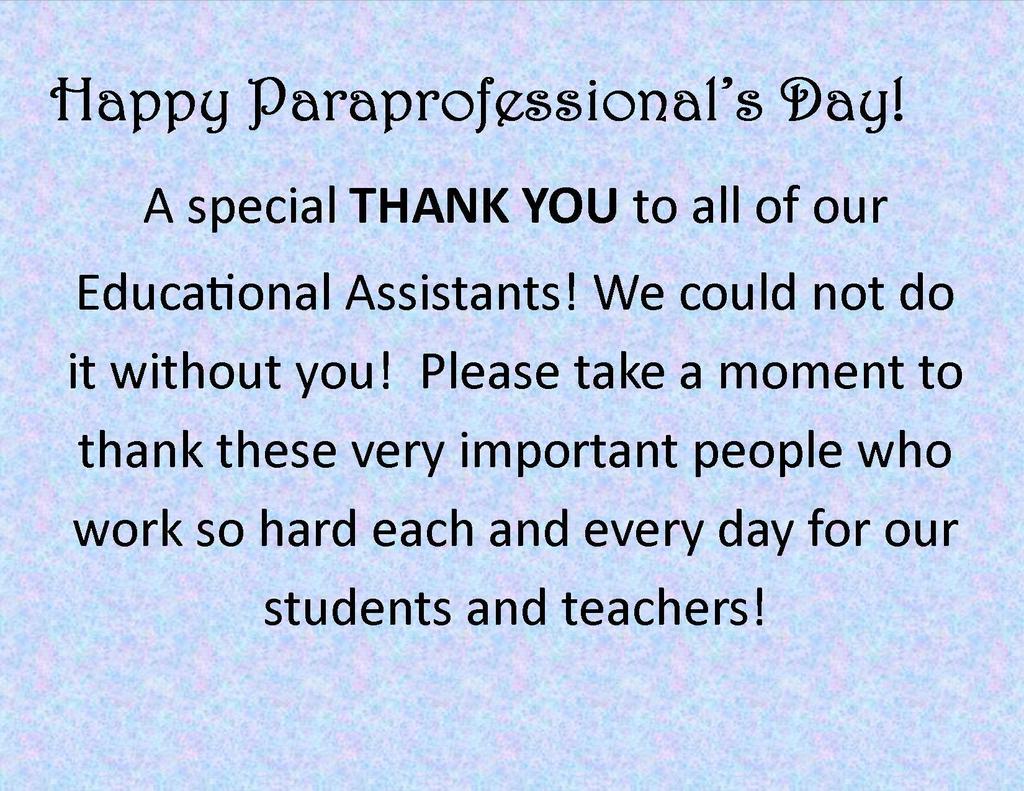 CMS Board Notice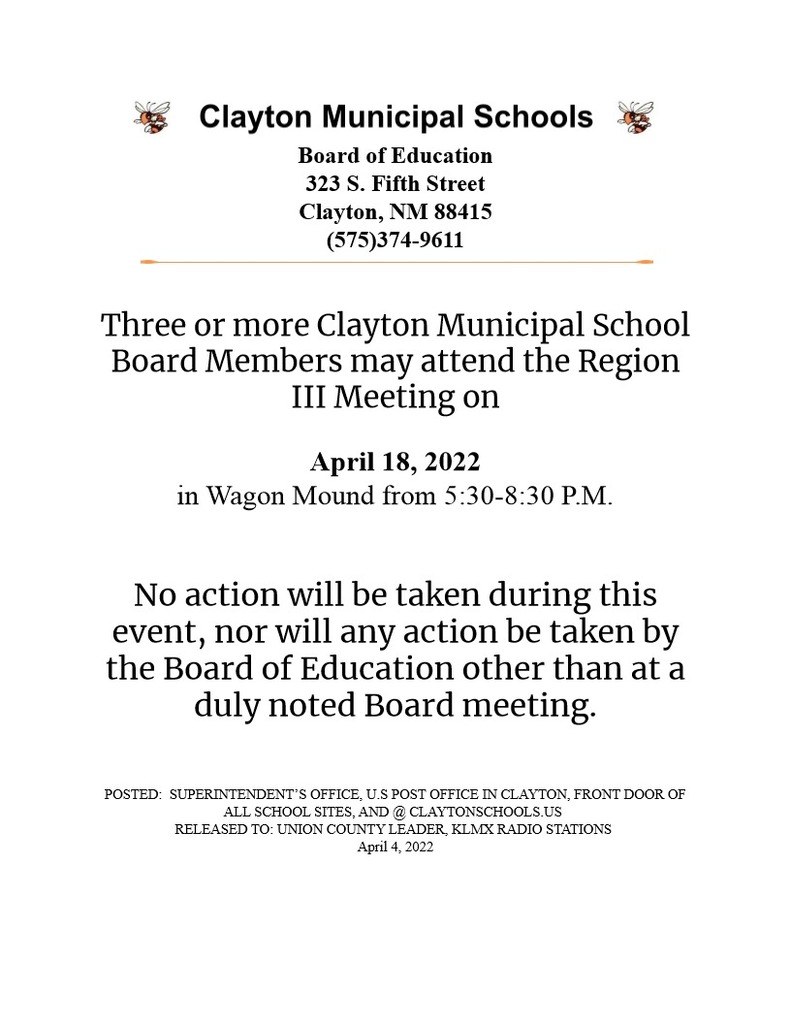 Kiser/Junior High Honor Roll Awards, Friday, April 1, at 8:30 a.m. at Yellowjacket Gym.

Tomorrow, Tuesday, March 22, 2022, Due to weather conditions and the safety of all students and staff, Clayton Municipal Schools will be in distance learning. Stay warm and safe.


No School Friday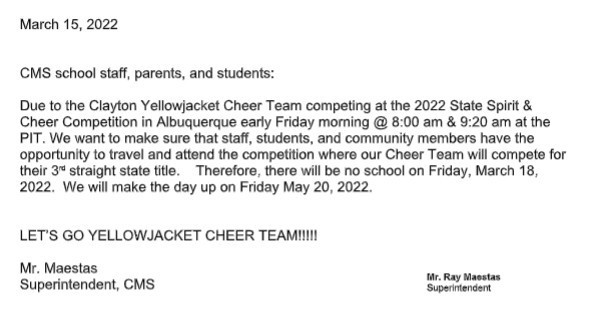 CMS Board Meeting - Possible Delay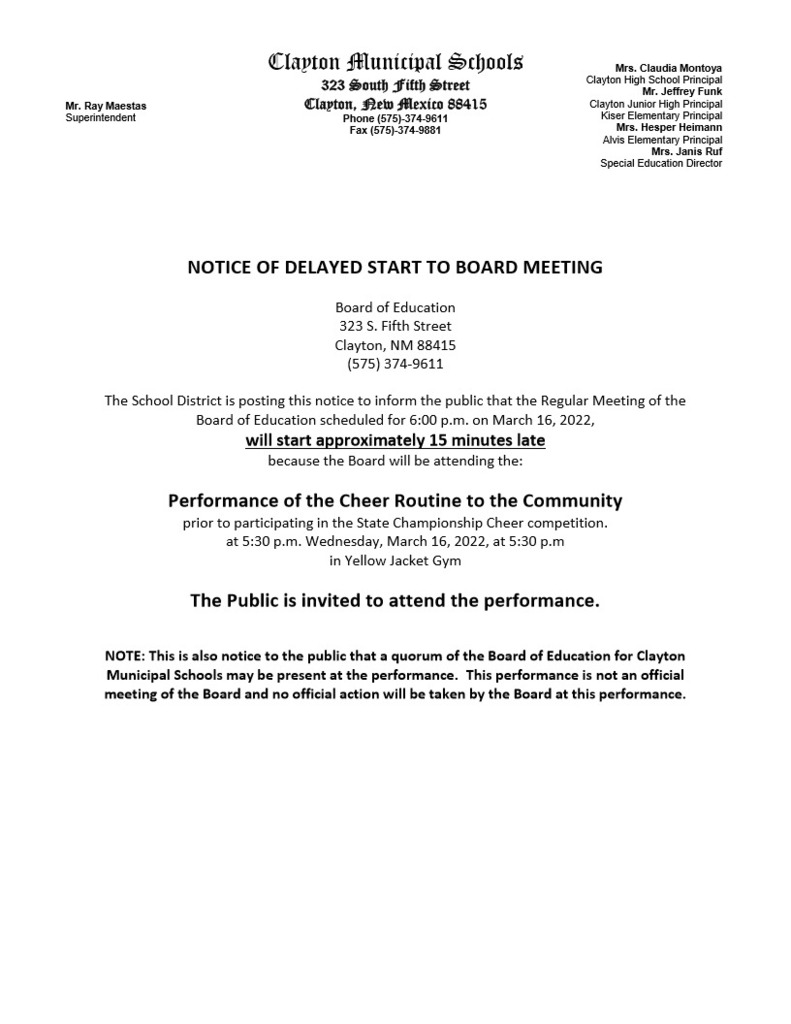 The Luna Theater will be broadcasting the Girls Semi Final State Tournament game on Friday, March 11, at 3:30 p.m. It is free but donations are welcome. Go Jackettes!!! We"Bee"lieve!!!!

CMS Regular Board Meeting March 16, 2022 at 6:00 PM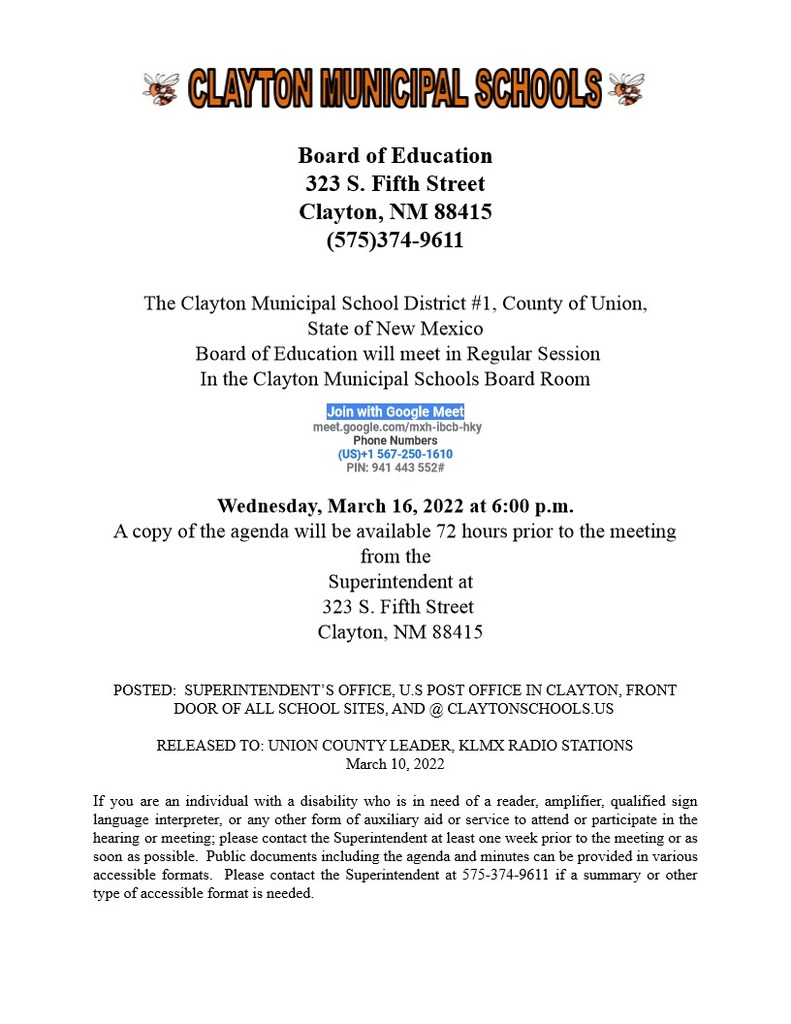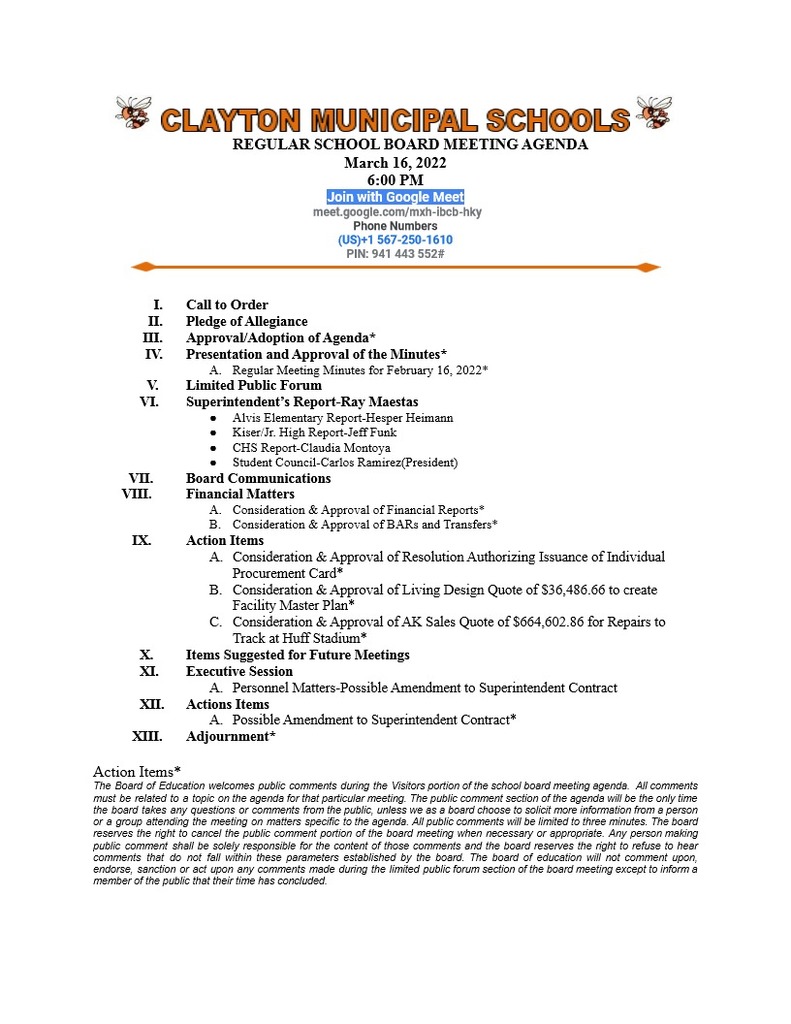 There will be no school on Friday, March 11, so that every one can attend the Girls Semi final State Tournament game in Albuquerque. Parent teacher conferences will be rescheduled for next week. Go Jackettes!!! Take State!!!!

So that our staff may attend the service today, offices at all campuses will be closed this afternoon, March 4, 2022 from 1:30-3:30 pm. If you are needing assistance please call 575-374-9611.
There will be NO after school program next week, March 7-10, 2022

State Tournament Brackets!!!! Great job Jackets and Jackettes!!!