Due to extreme temperatures school for CMS will be canceled for Thursday, February 3, 2022. This will be a snow day. There will be no remote learning. Stay safe and warm.

CMS will be on a two hour delay tomorrow, Thursday, February 3. Classes will begin at 10:00 a.m.

Due to freezing temperatures and bad weather conditions. CMS will have a remote day. Today, Wednesday, February 2. Students will need to check in to their google classrooms for assignments.
Updated schedule for the Jr. High tournament, Saturday, January 29th. All games will be played in Yellowjacket Gym. There will also be a full concession stand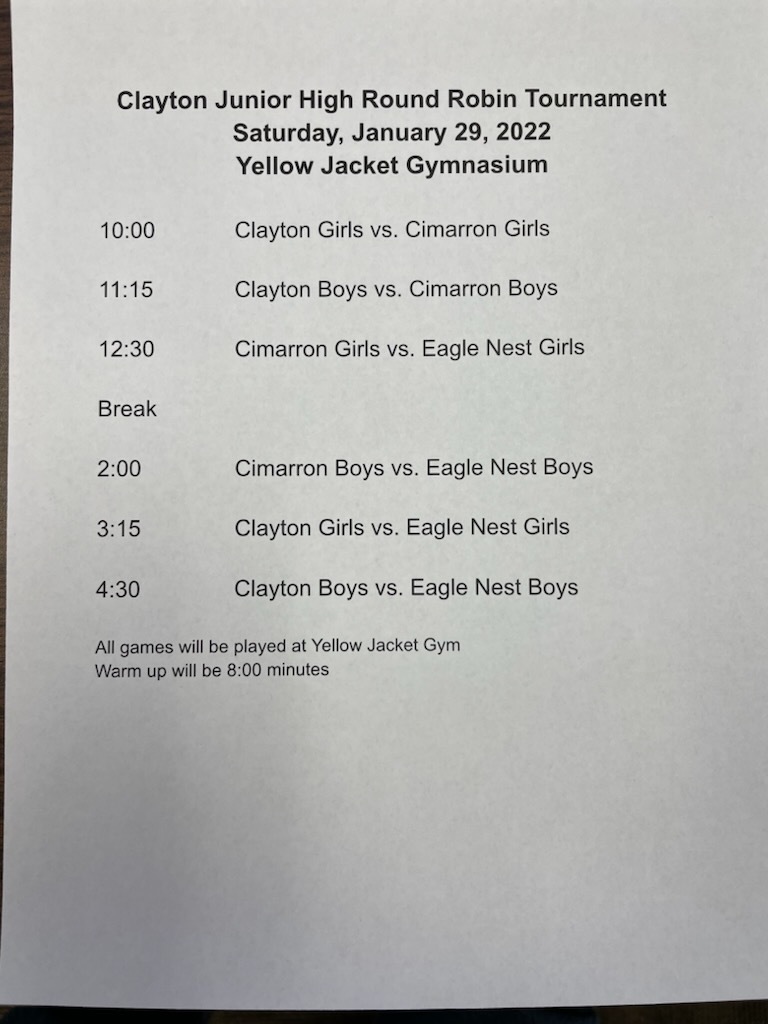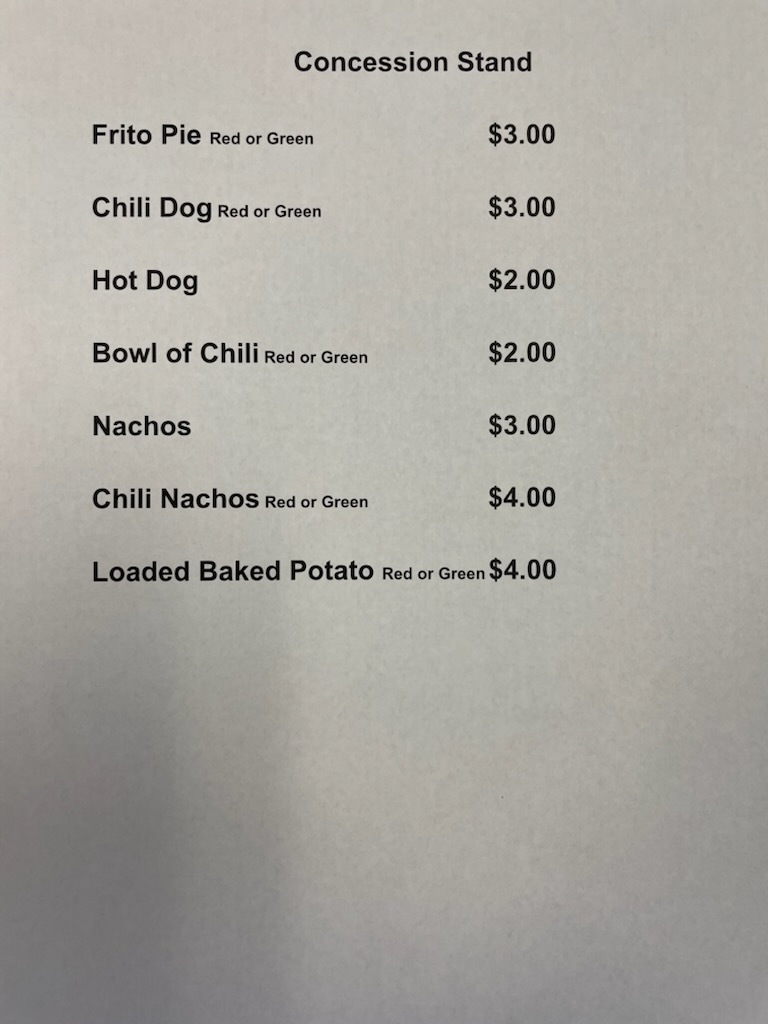 Due to safety purposes the CMS Regular Board Meeting scheduled for this evening, Wednesday, January 19, 2022 at 6:00 p.m. will be virtual. Please join us at the link below if you would like to attend. Thank you for your understanding. Join with Google Meet meet.google.com/qeq-erpc-szt Join by phone ‪(US) +1 909-736-0237‬ PIN: ‪161 289 479‬#

CMS Regular Board Meeting January 19, 2022 6:00 PM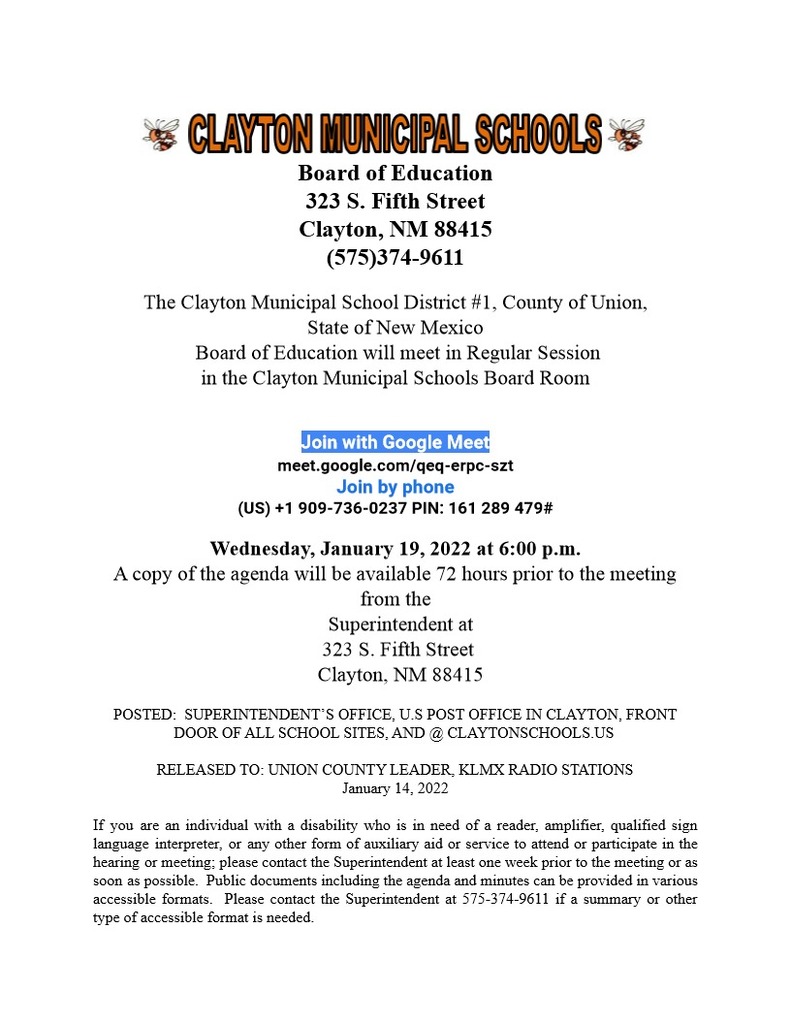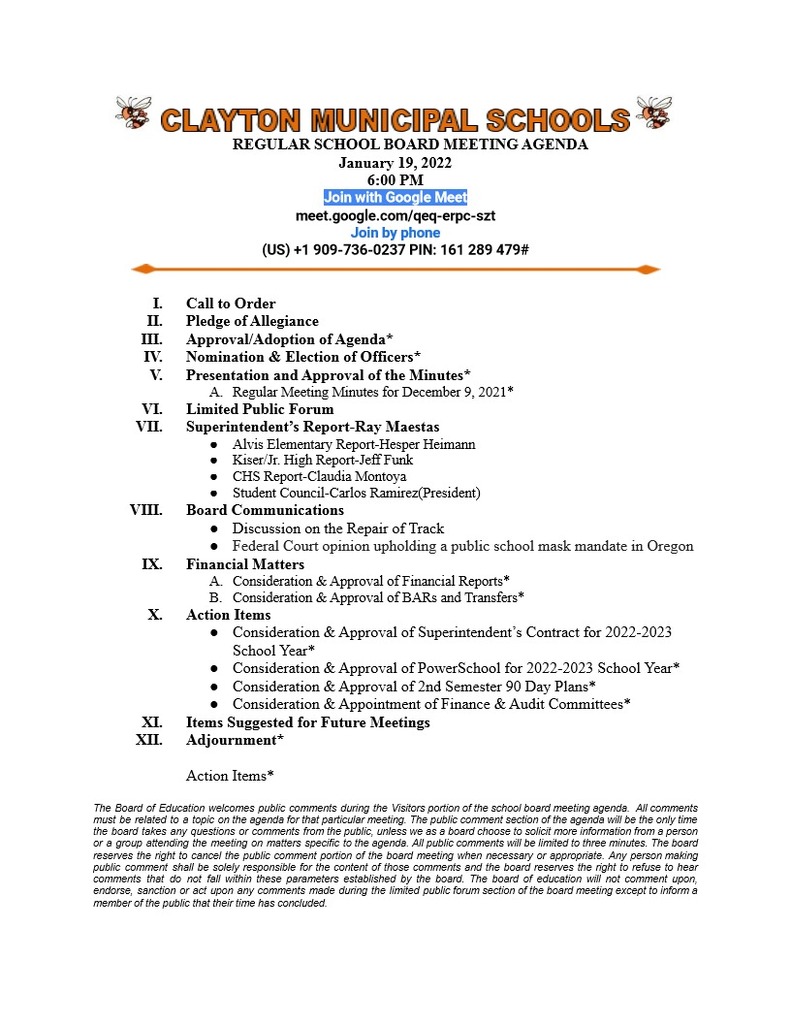 The Basketball games with Springer today will be rescheduled to a later date.

Clayton Varsity Boys and Girls play Springer, Thursday, January 13, 4:00 p.m.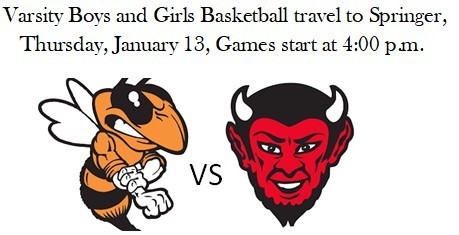 Due to the increasing cases of Covid all out of state basketball games have been canceled. The High School games Friday in Guymon and the High School Boy's Game in Texline on January 25, and the Junior High Games in Texline on February 7th.

Clayton Board Quorum Notice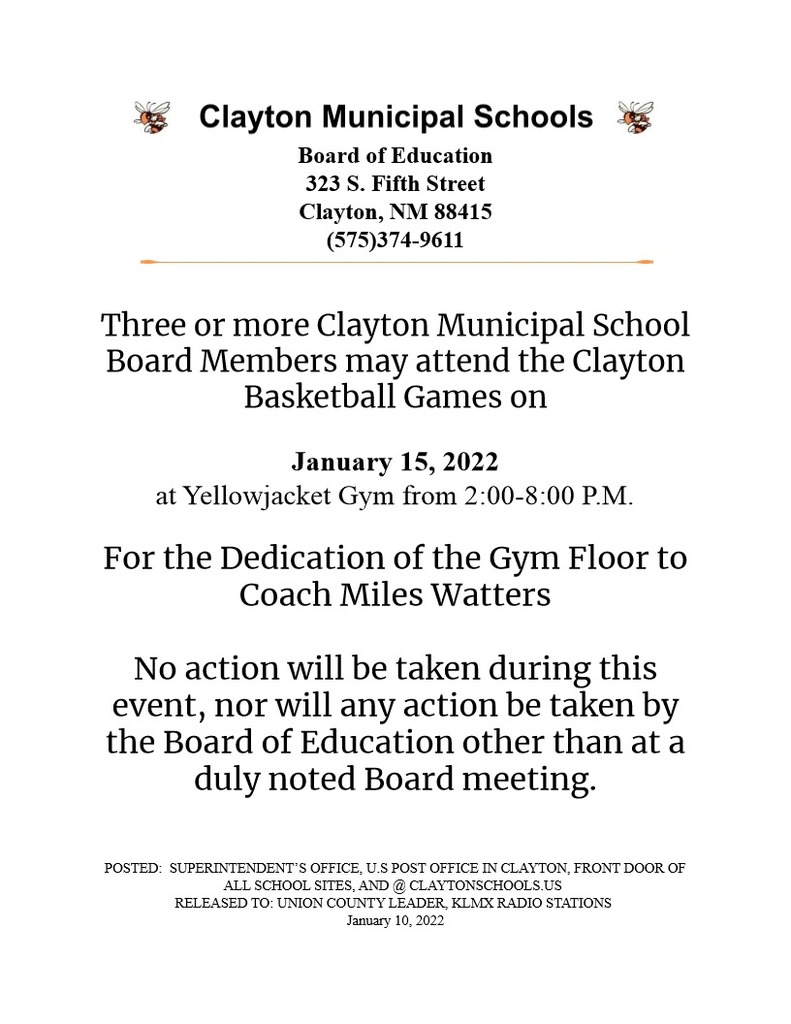 The rescheduled Christmas Caroling and the Honor Roll will be this Friday. Because of the rise in Covid cases, we will live stream on Facebook so that we can keep our students and school safe. Once it is recorded, you can share with all your family and friends! Thank you for your understanding.

Basketball games today against Roy/Mosquero. All games are at Yellowjacket gym. The Junior High Girls start at 3:00. Varsity should start around 5:00. GO JACKETS!!!!
The After School Program will start again on January 10, 2022.

As we prepare to return to school, please remember not to send your child to school if they are sick! Do not send your student to school if they are having symptoms that could be related to Covid-19. It is strongly recommended that you have them tested. There are several testing sites available in Clayton (please call for an appointment): · Union County General Hospital: 575-374-2585 · Clayton Municipal Schools Nurse Office: 575-374-9611 · Union County Health Center: 575-374-2273 · Union County Public Health Office: 575-374-8393 (Tuesdays only from 10-2) **If you are experiencing symptoms, have tested, and are waiting for your test results, you should quarantine at home until you obtain your results! That means avoid all public places unless you are going to the hospital or the clinic.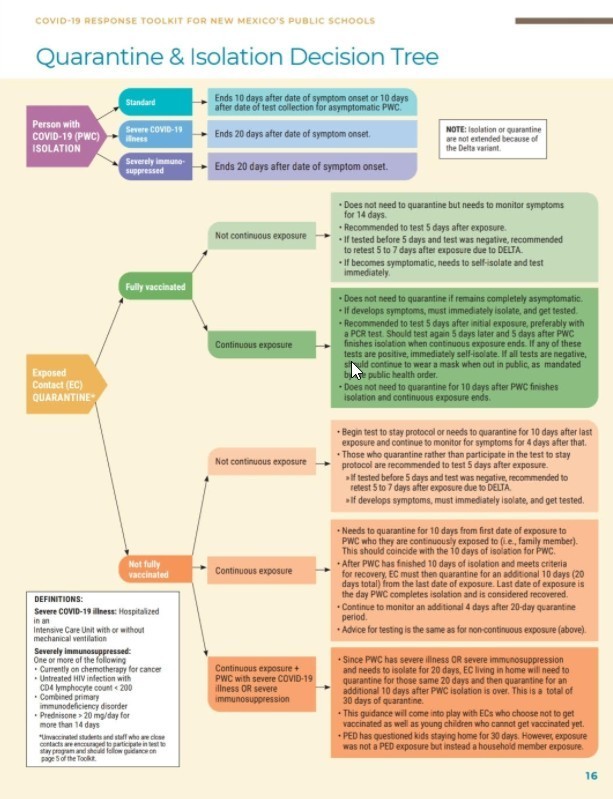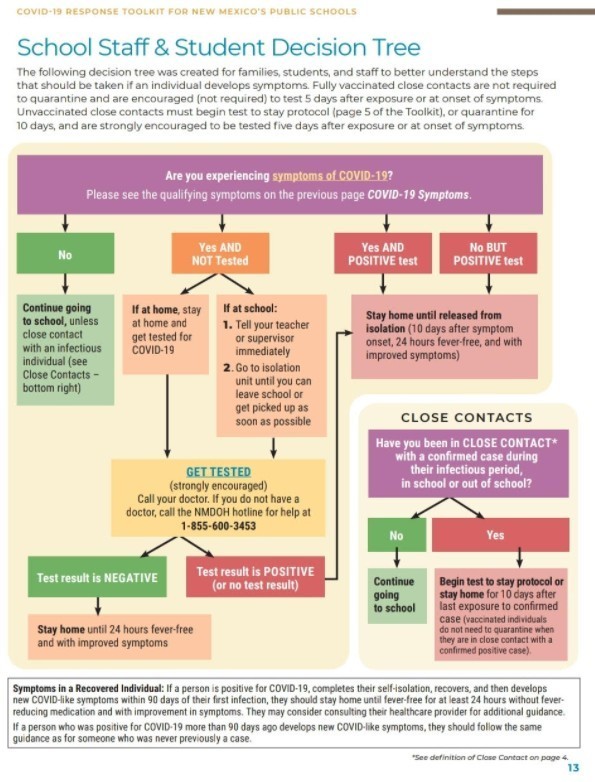 CMS Board Quorum Notice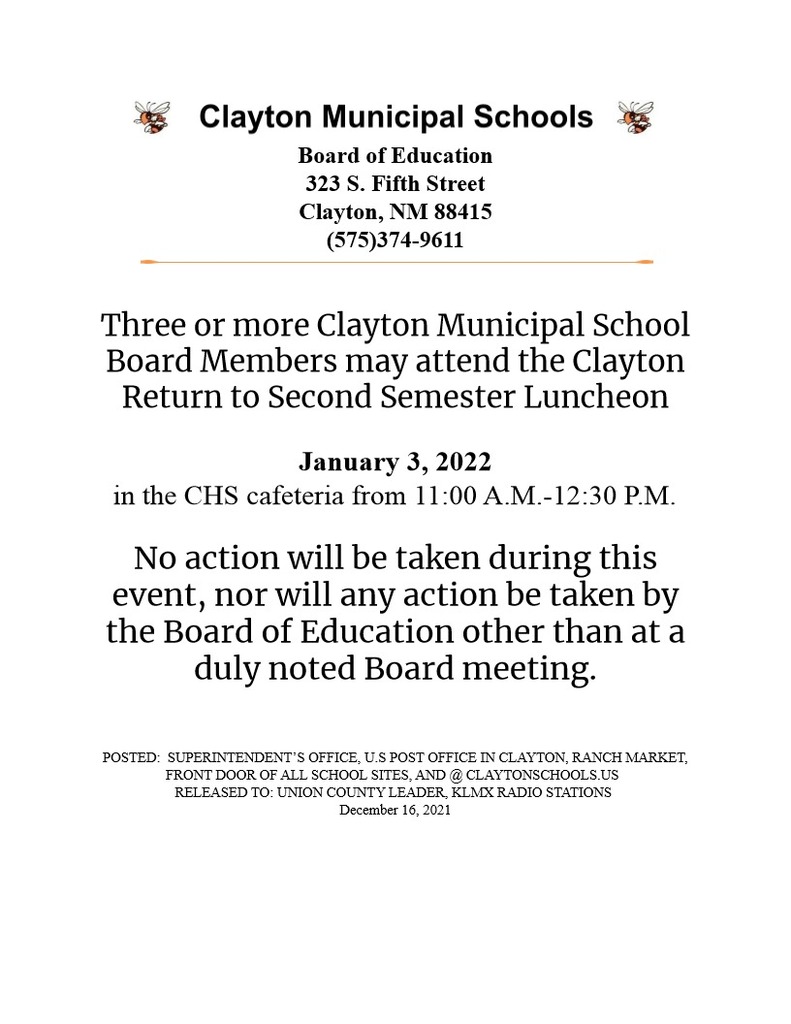 Remote Learning Next Three Days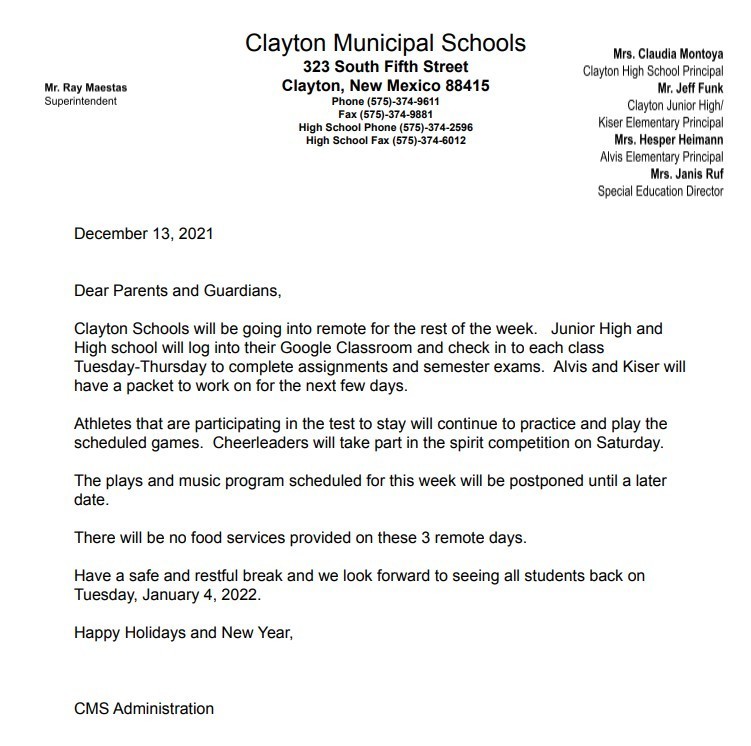 The games are back on today in Logan. The varsity girls will play at 5:30 and boys at 7:00 pm.

The games with Logan scheduled for today, December 9, and Saturday, December 11, will be cancelled and rescheduled for a later date.