CMS Board Quorum Notice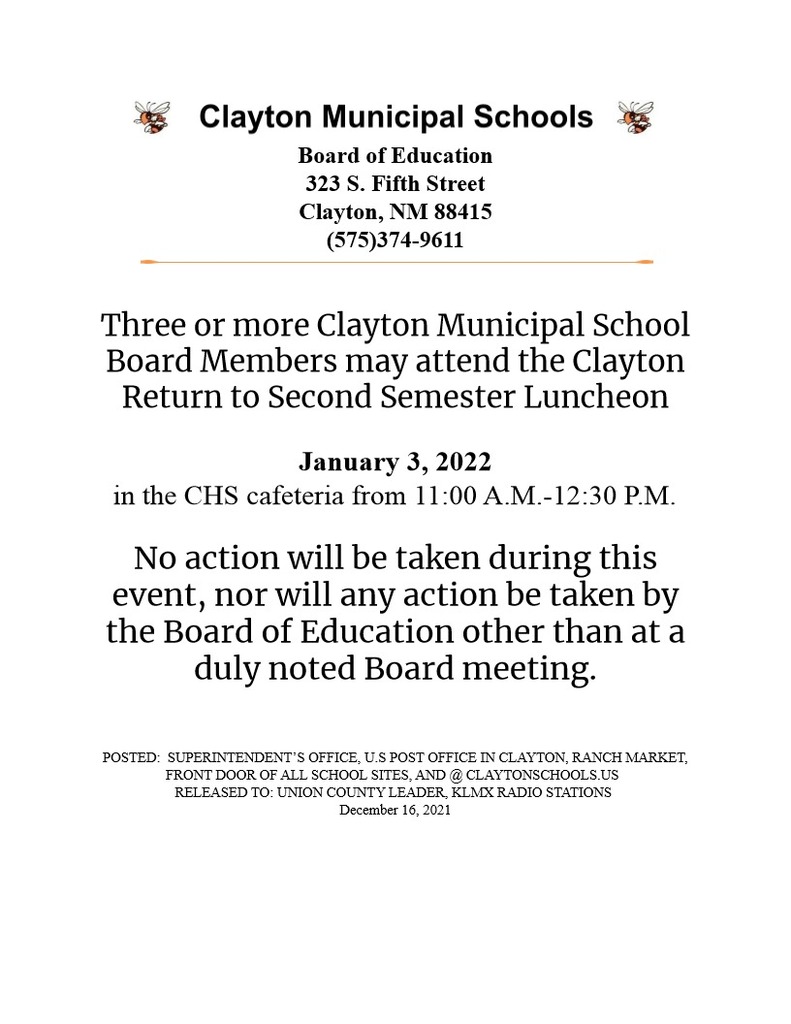 Remote Learning Next Three Days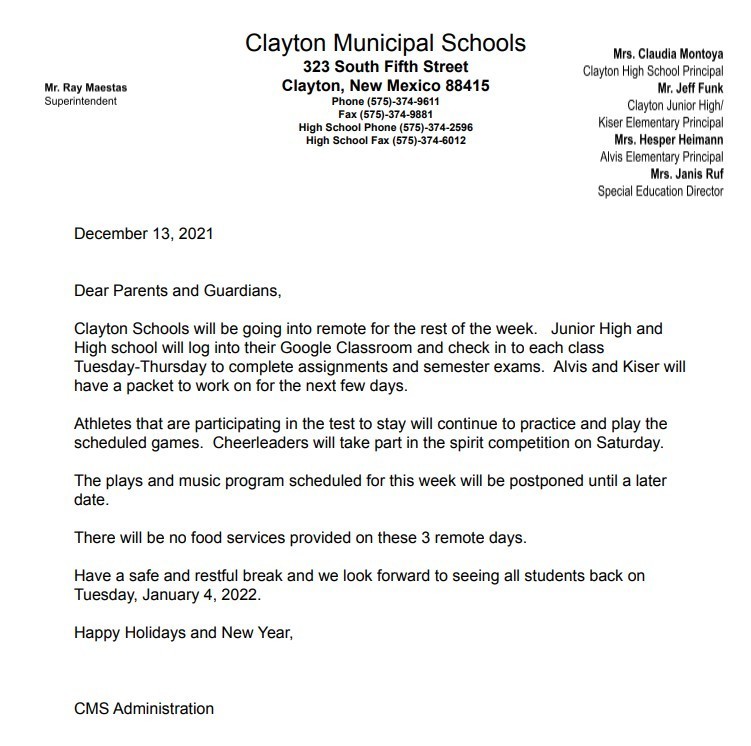 The games are back on today in Logan. The varsity girls will play at 5:30 and boys at 7:00 pm.

The games with Logan scheduled for today, December 9, and Saturday, December 11, will be cancelled and rescheduled for a later date.
Alvis Christmas Program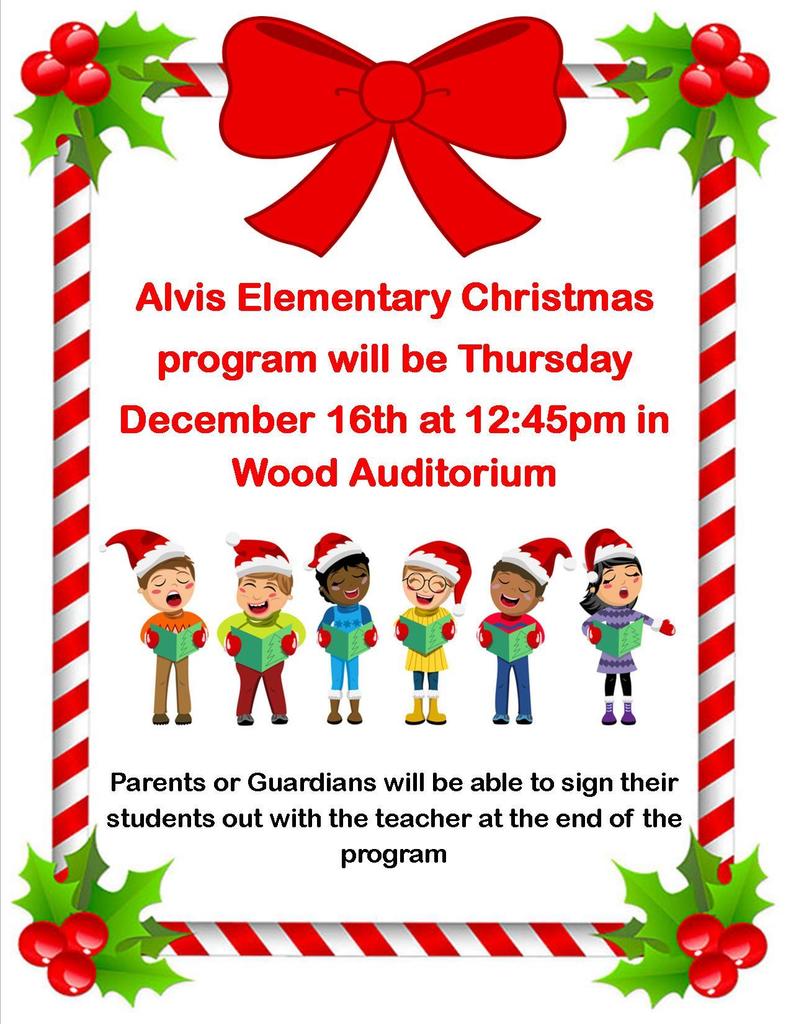 The basketball games in Boise City today will be JV Boys at 4:00 MST, followed by the Varsity Girls at 5:30 MST, and Varsity Boys at 7:00 MST.

The Junior high games with Eagle's Nest today have been canceled.

CMS Regular Board Meeting, December 9, 2021 at 6:00 PM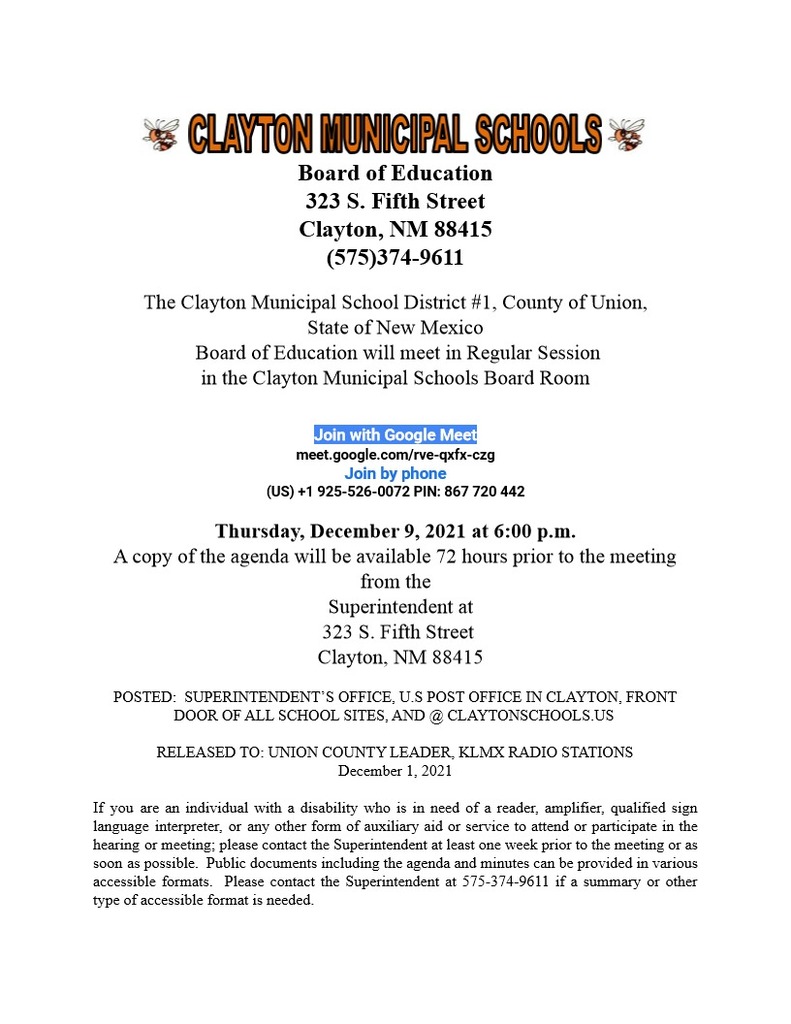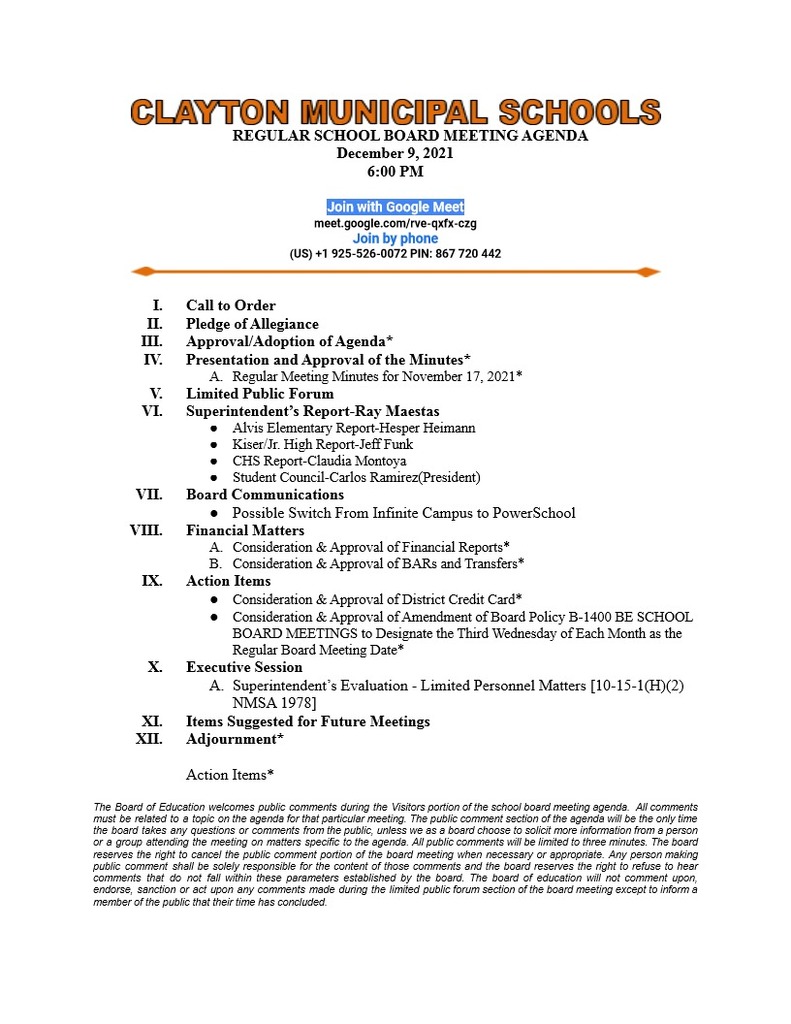 CMS Board Notice - Dcember 17, 2021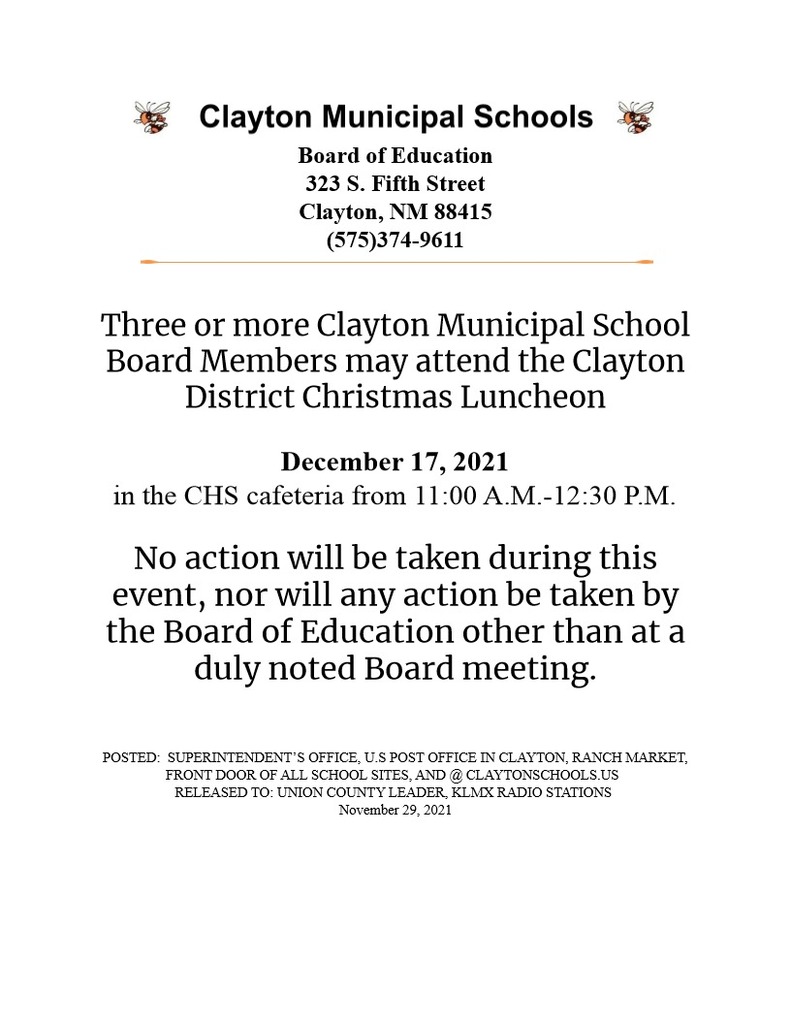 CMS Regular Board Meeting November 17, 2021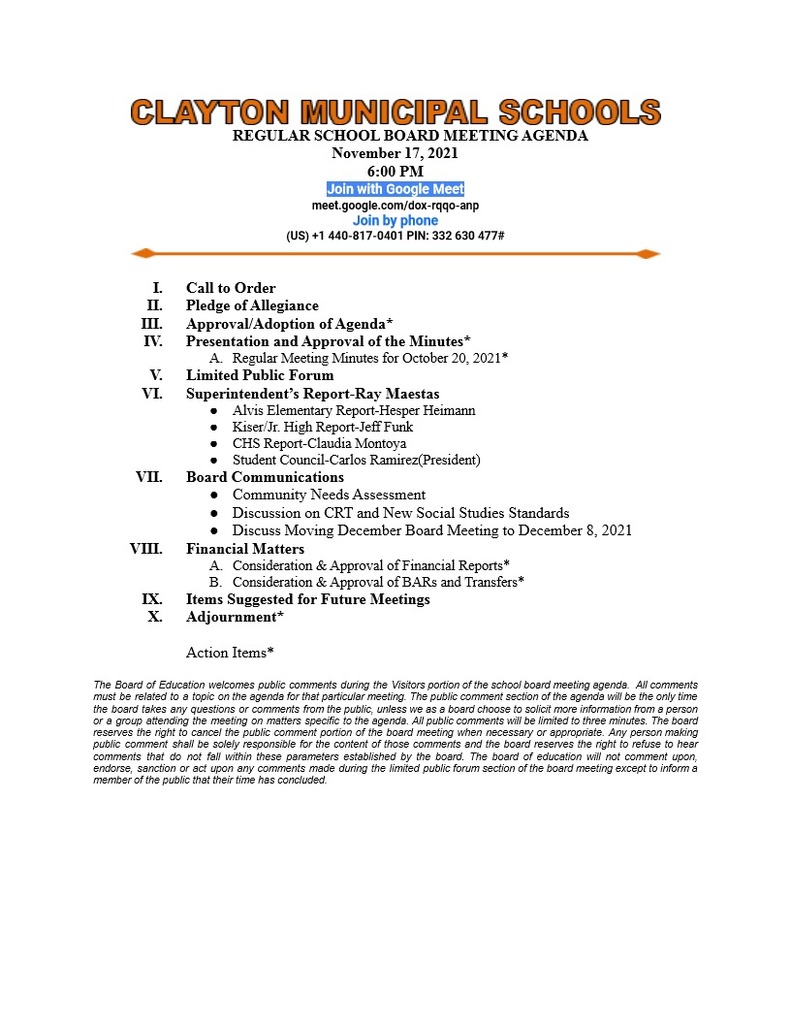 Covid Vaccine Clinic information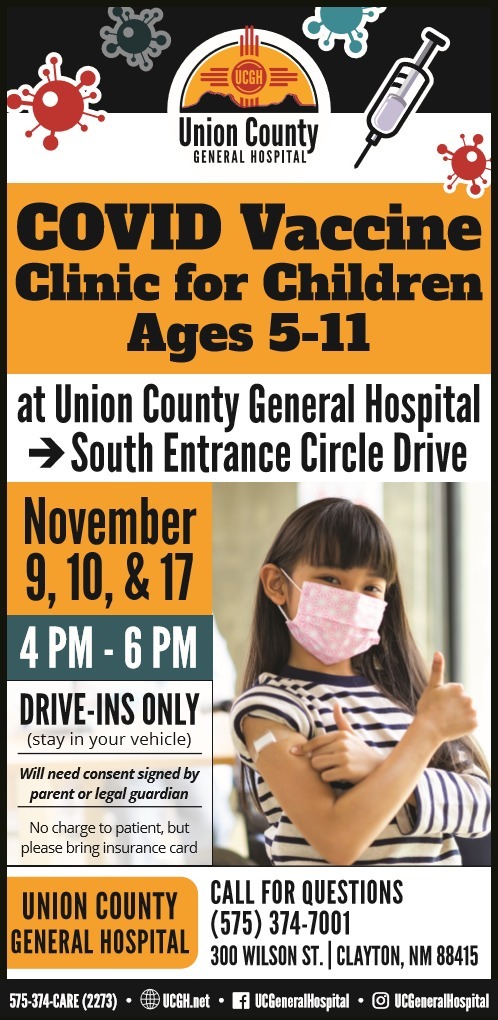 Alvis A & A/B Honor Roll Students! Great Job to everybody!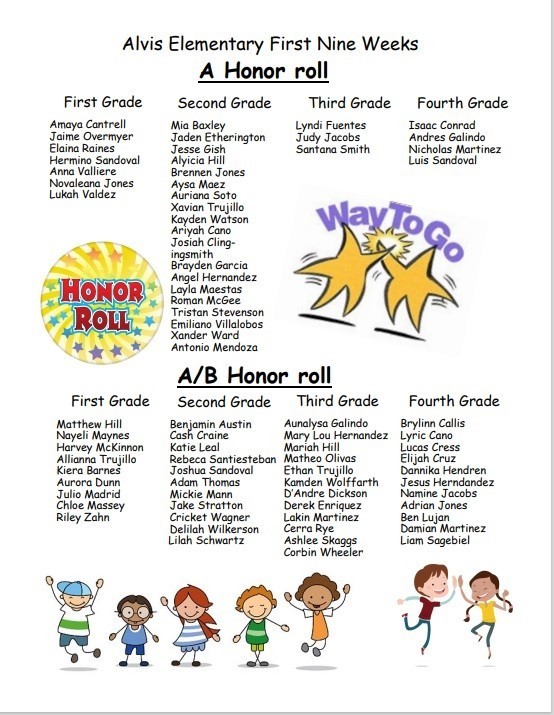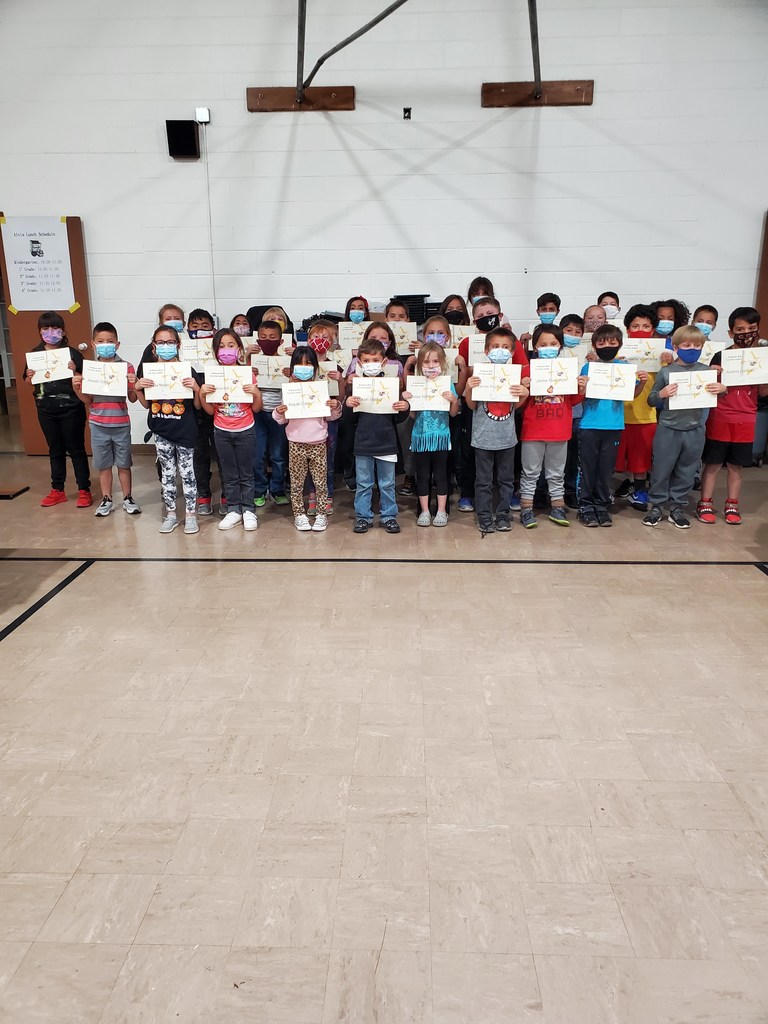 CMS Job Openings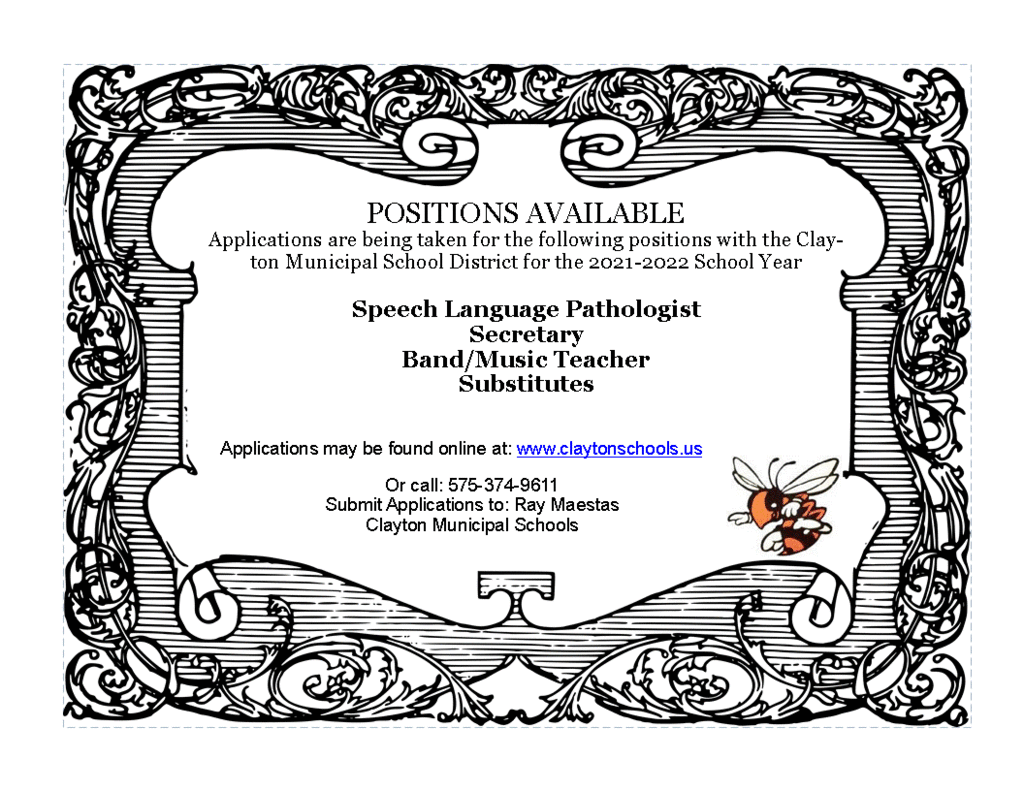 Sign up today for this FREE program!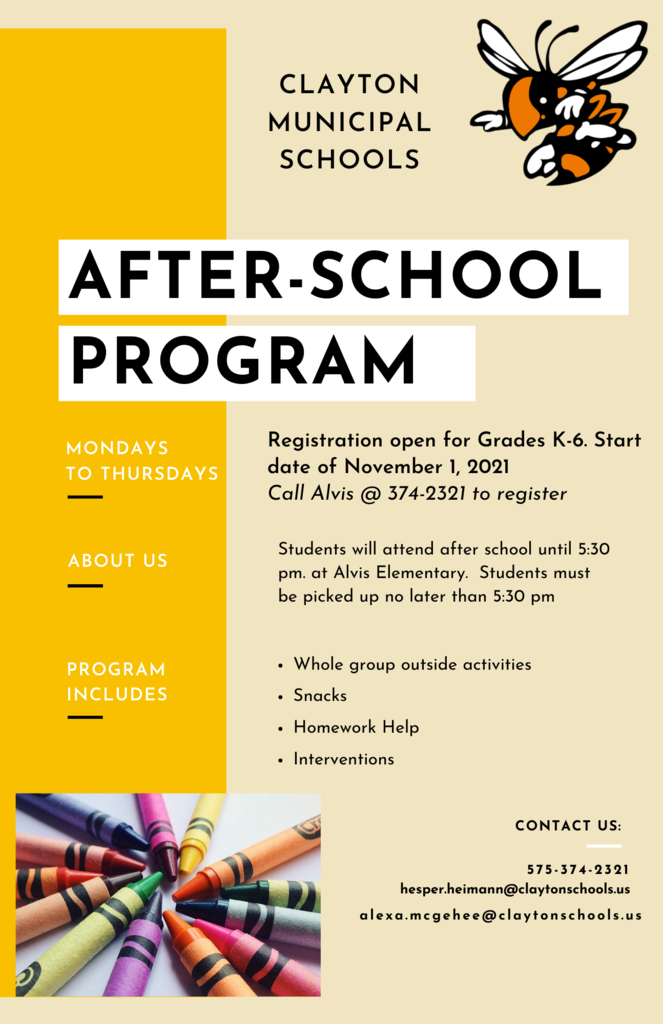 Register for after school program for grades K-6.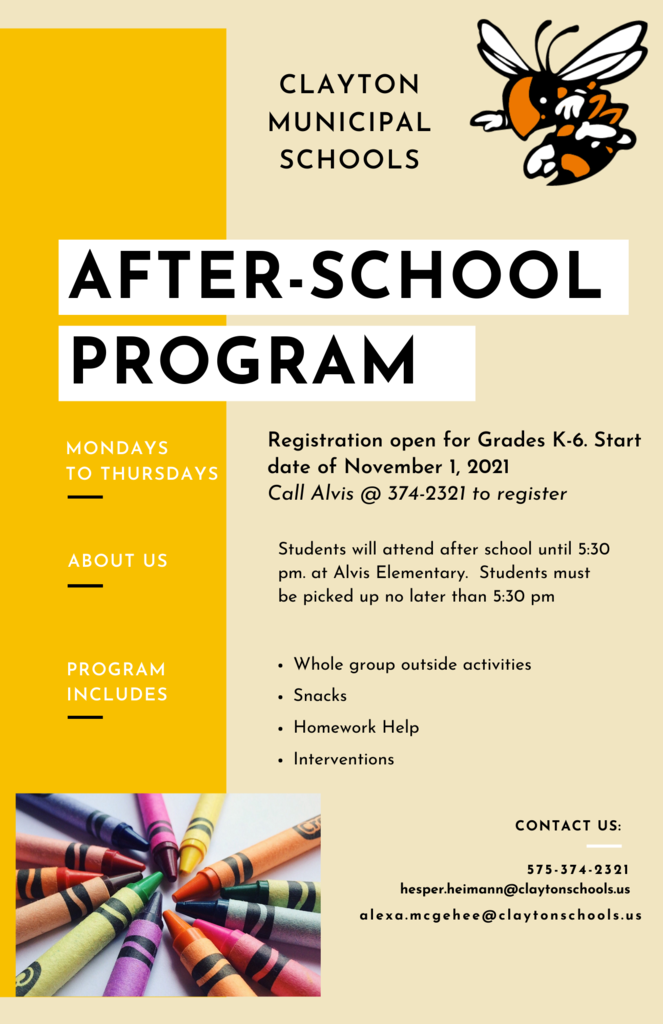 CMS Regular Board Meeting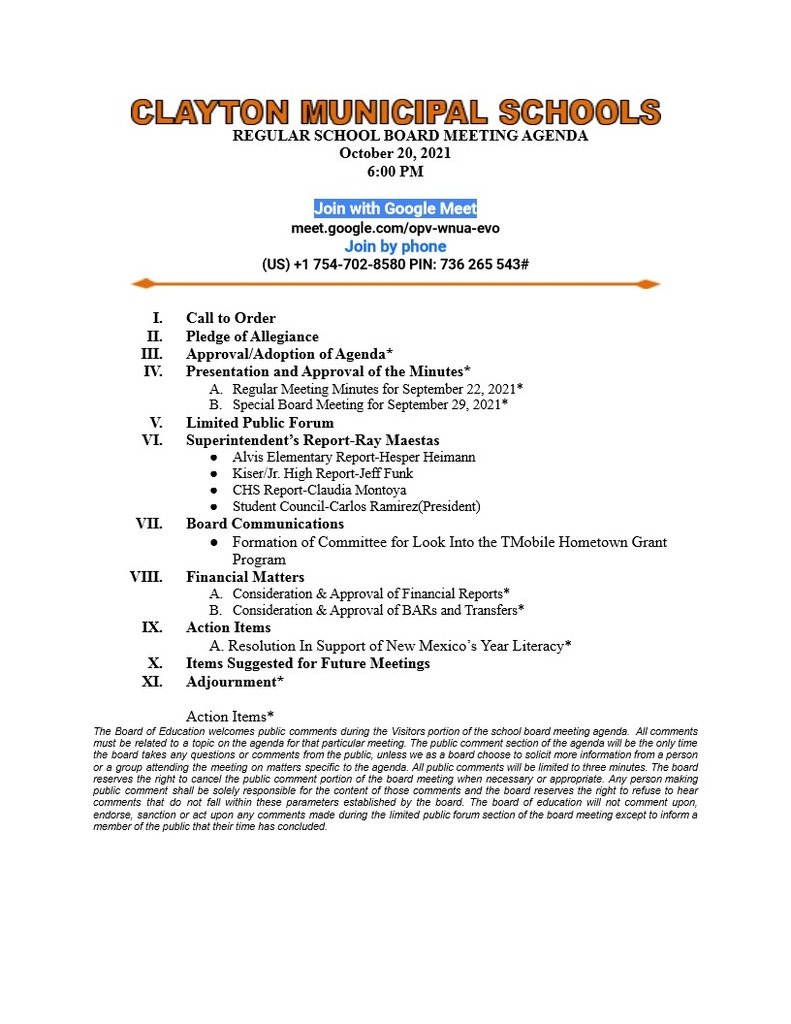 School Board Notice