CMS Regular Board Meeting April 20, 2022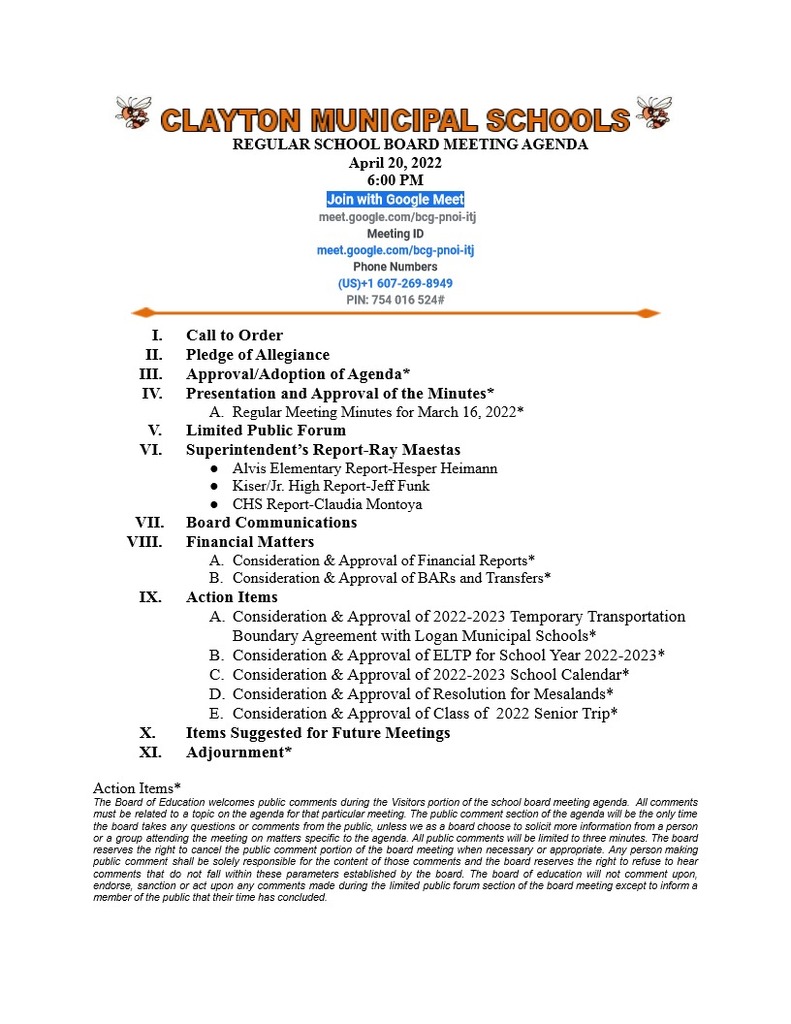 Happy Paraprofessional Day!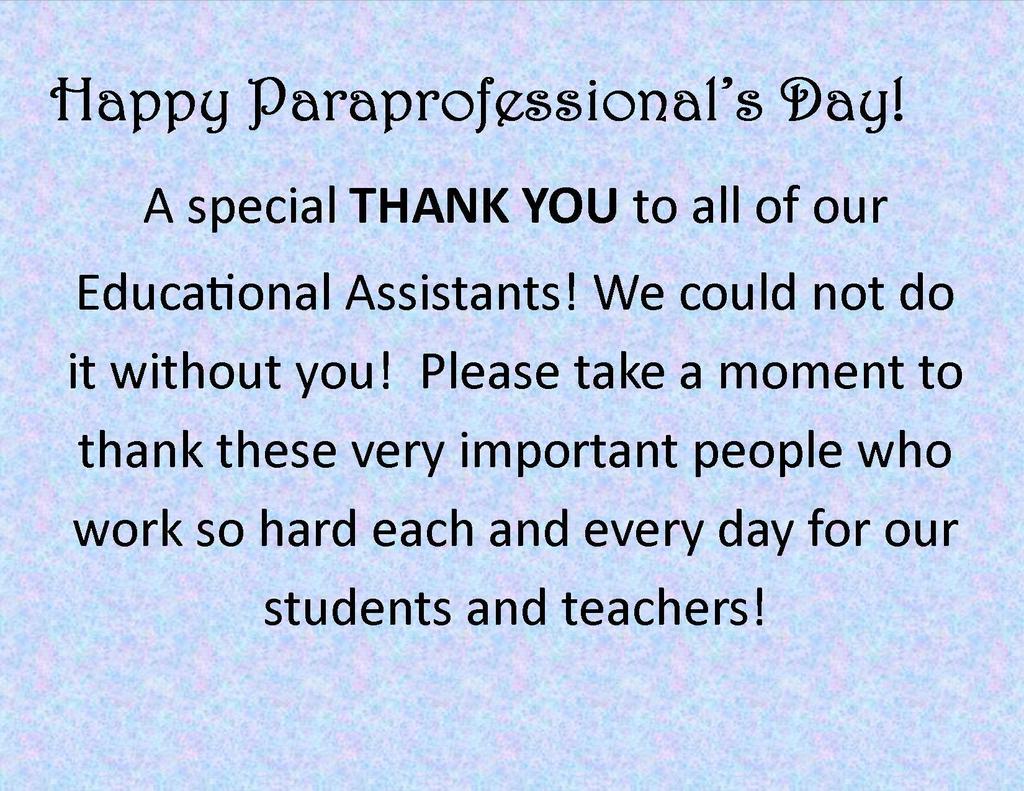 CMS Board Notice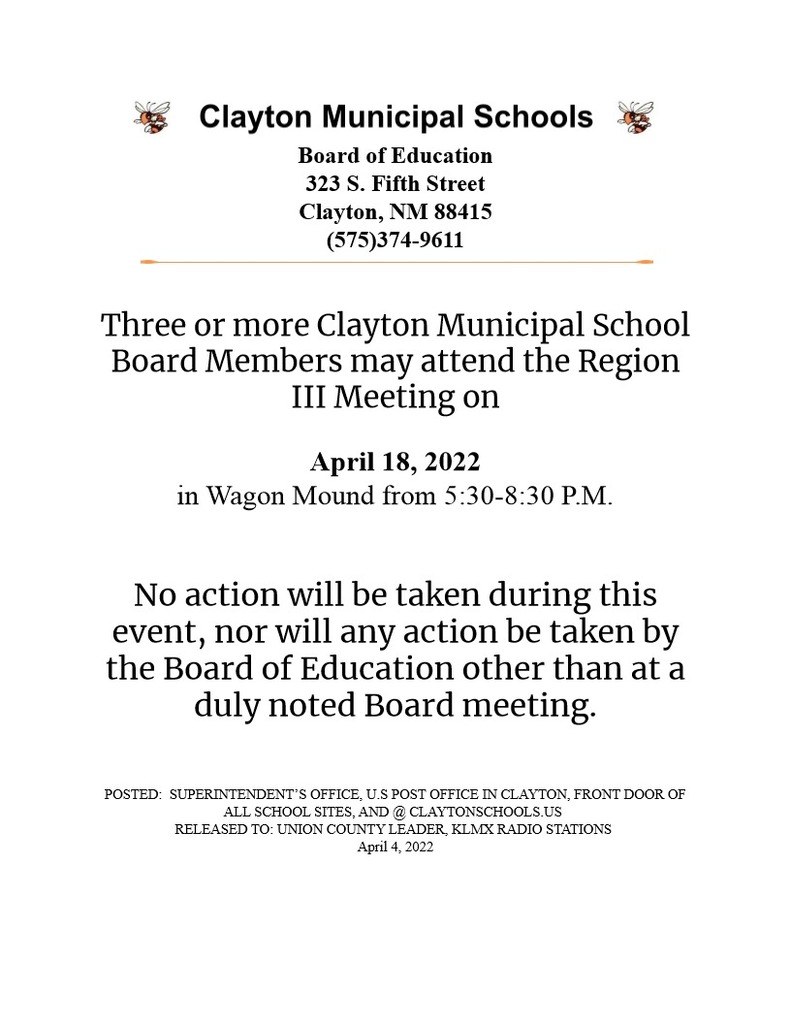 Kiser/Junior High Honor Roll Awards, Friday, April 1, at 8:30 a.m. at Yellowjacket Gym.

Tomorrow, Tuesday, March 22, 2022, Due to weather conditions and the safety of all students and staff, Clayton Municipal Schools will be in distance learning. Stay warm and safe.


No School Friday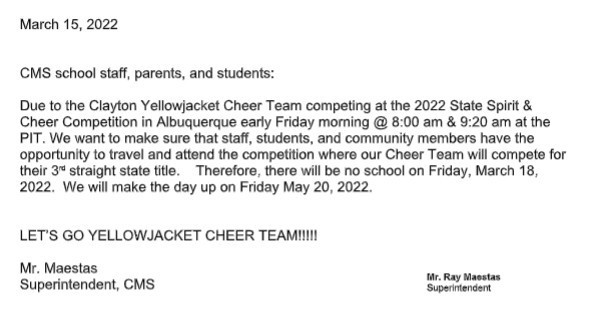 CMS Board Meeting - Possible Delay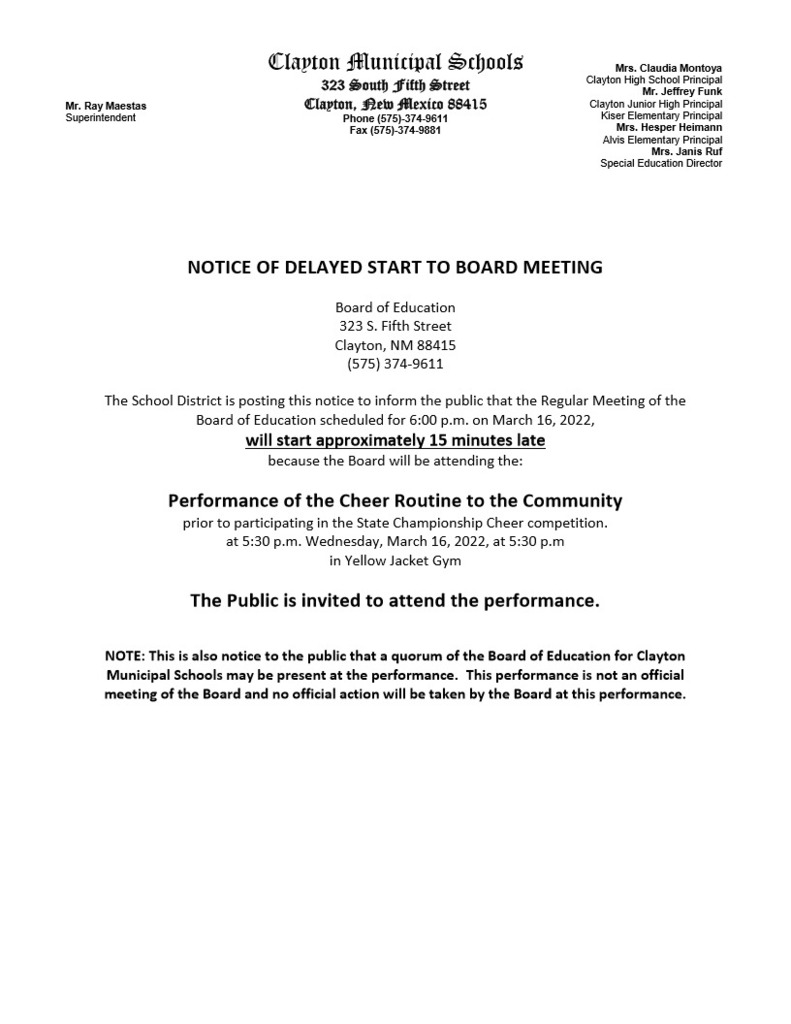 The Luna Theater will be broadcasting the Girls Semi Final State Tournament game on Friday, March 11, at 3:30 p.m. It is free but donations are welcome. Go Jackettes!!! We"Bee"lieve!!!!

CMS Regular Board Meeting March 16, 2022 at 6:00 PM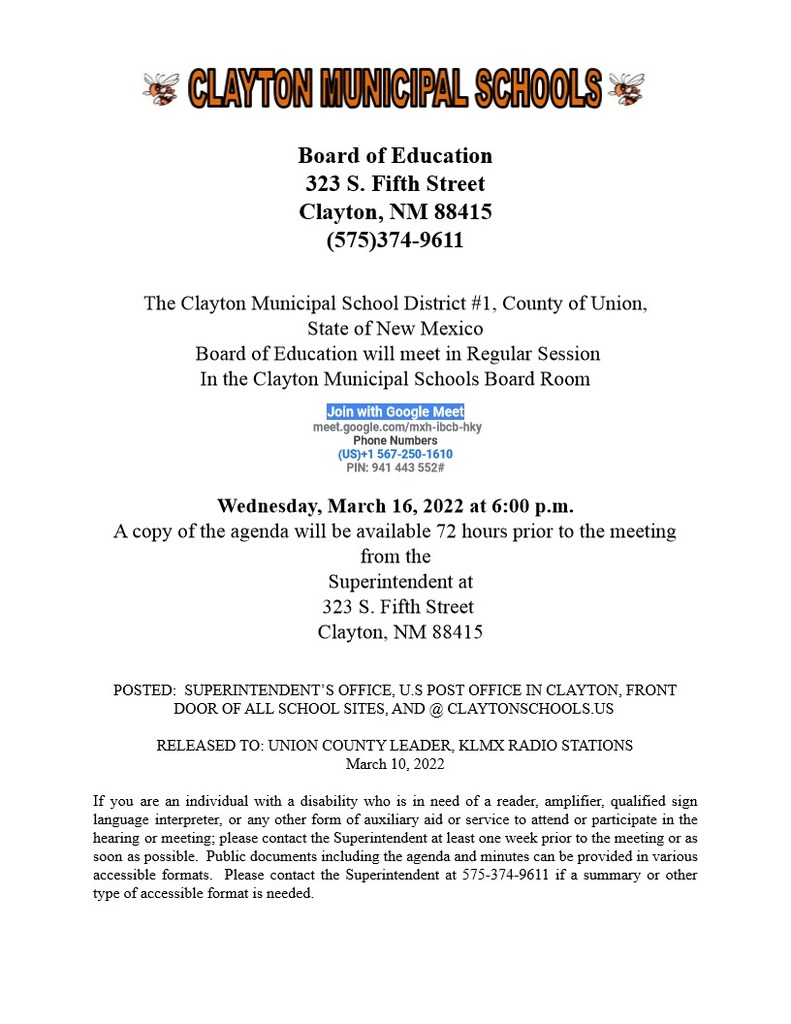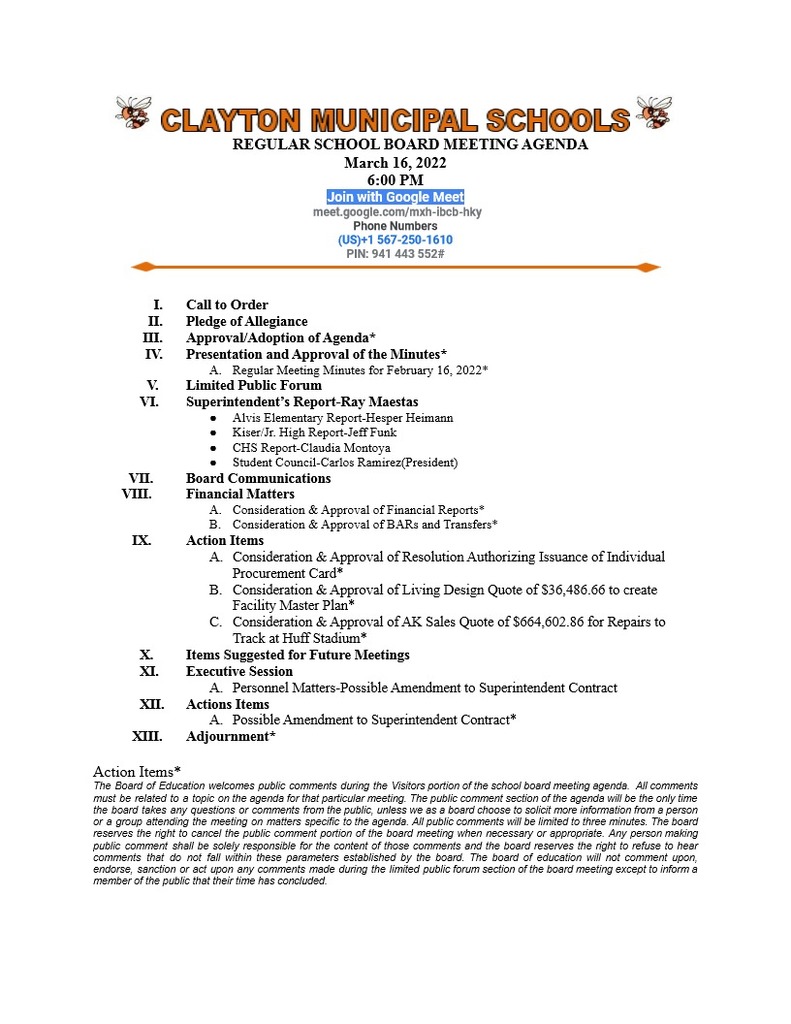 There will be no school on Friday, March 11, so that every one can attend the Girls Semi final State Tournament game in Albuquerque. Parent teacher conferences will be rescheduled for next week. Go Jackettes!!! Take State!!!!

So that our staff may attend the service today, offices at all campuses will be closed this afternoon, March 4, 2022 from 1:30-3:30 pm. If you are needing assistance please call 575-374-9611.
There will be NO after school program next week, March 7-10, 2022

State Tournament Brackets!!!! Great job Jackets and Jackettes!!!

Regular Season and District Tournament Champs!!! Great job Jackettes!!!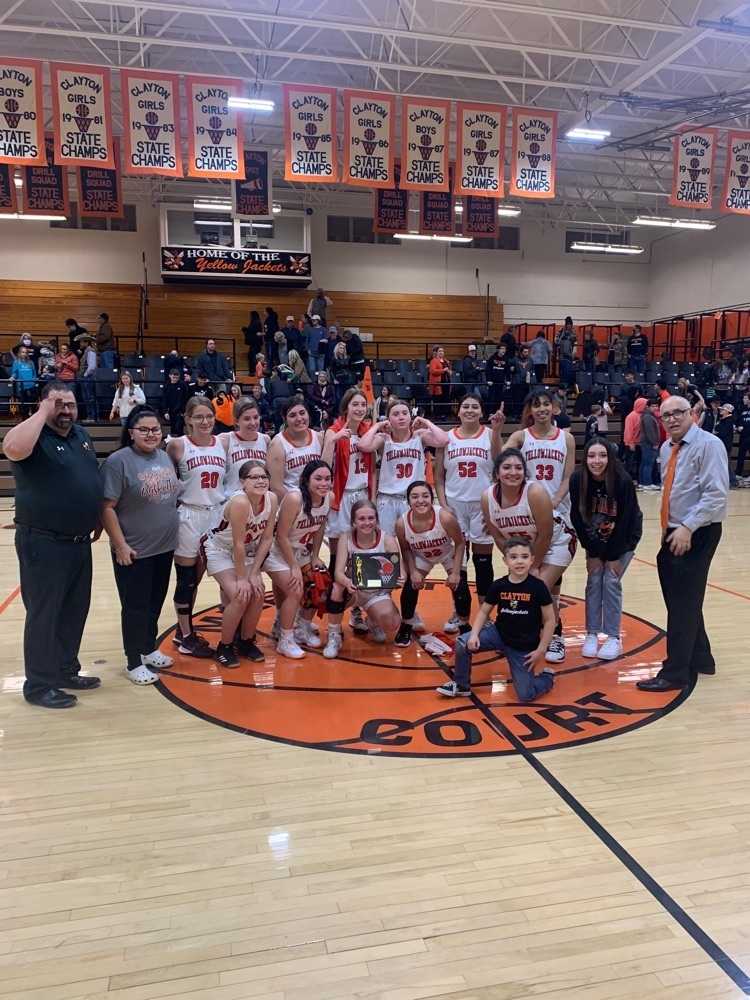 The Boys Basketball Team plays Santa Rosa Tuesday, February 22 at 6:00 pm here in YJG. First round of the district tournament. GO JACKETS!!!

As of 1:00 p.m. today the Governor of New Mexico has lifted the mask mandate. This means that masks are no longer required, but individuals may continue to wear one if they prefer.

CMS Regular Board Meeting February 16, 2022 at 6:00 PM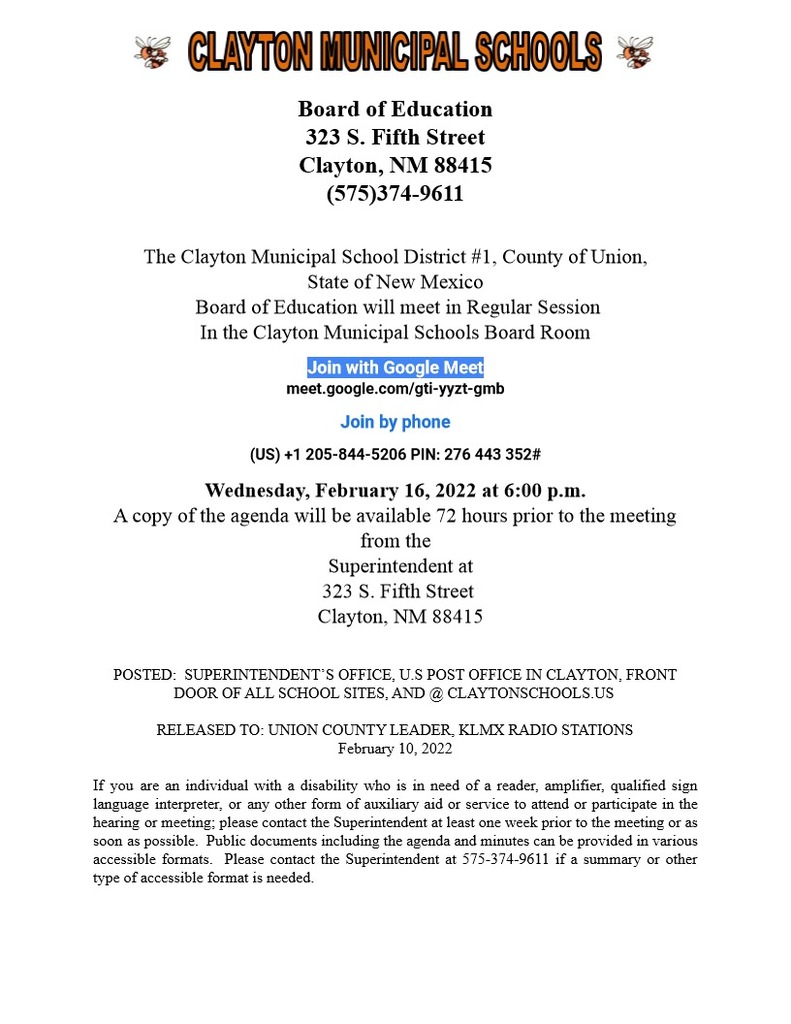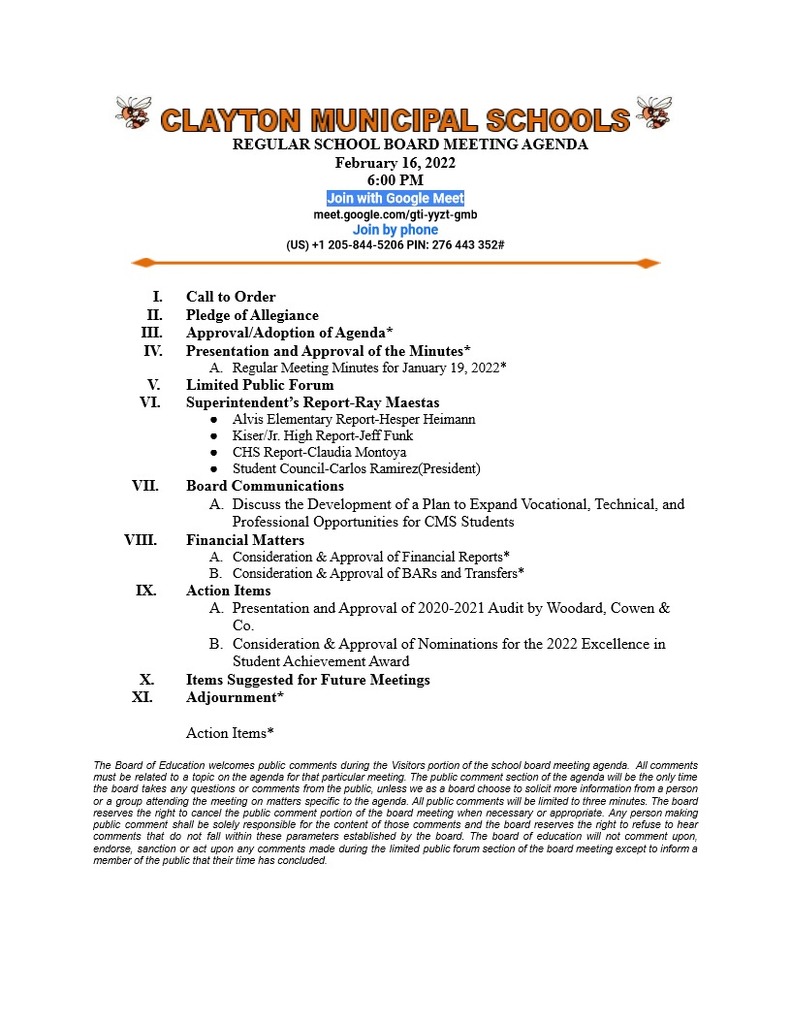 There will be NO After School Program this Wednesday, February 9, 2022.