Varsity Volleyball tonight in Springer at 5:00 p.m. No fans are permitted. Game will be live streamed on NFHS network. It will also be streamed on Clayton Municipal Schools Facebook Page.
We are so excited to welcome all students back in the building! Just a reminder that students need to wear a mask to school each day! We look forward to an amazing last 9 weeks!

CMS Regular Board Meeting Notice & Agenda for March 17, 2021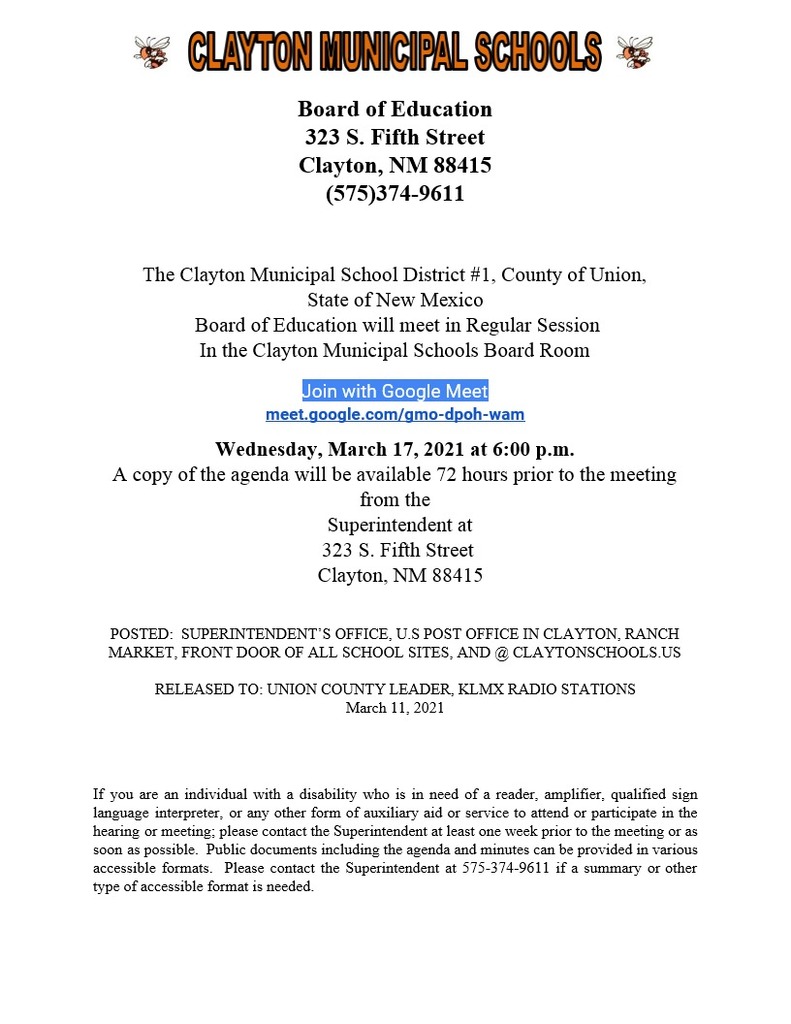 VB vs SR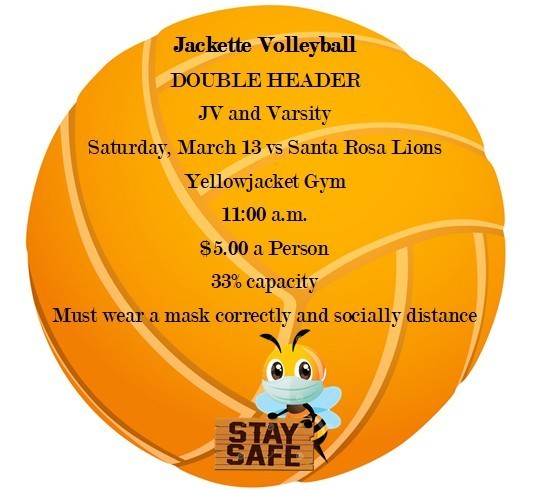 Jackette Volleyball

Cohort B comes to school Wednesday and Thursday this week. No school Friday. Meals will be delivered.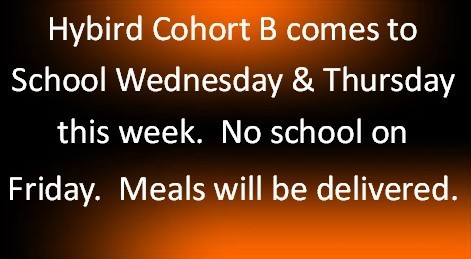 Full Reentry Letter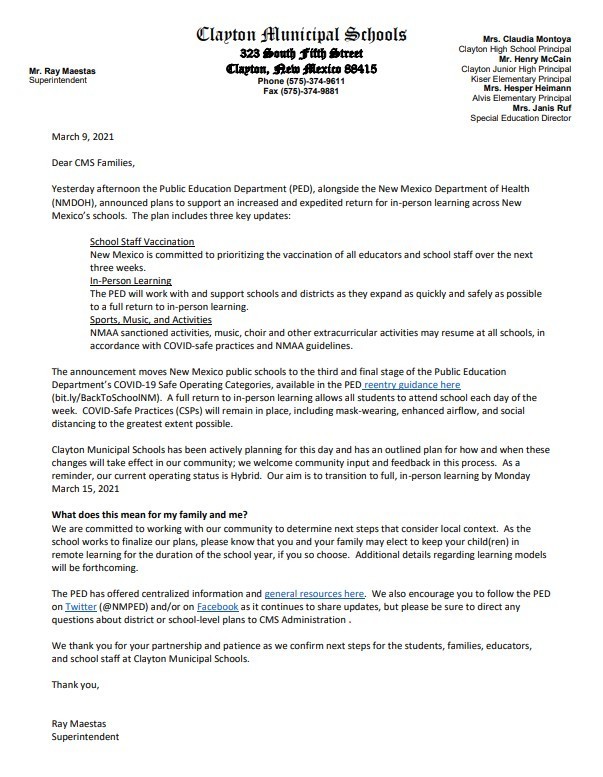 CMS Special Board Meeting Thursday, February 25, 2021 4:00 p.m.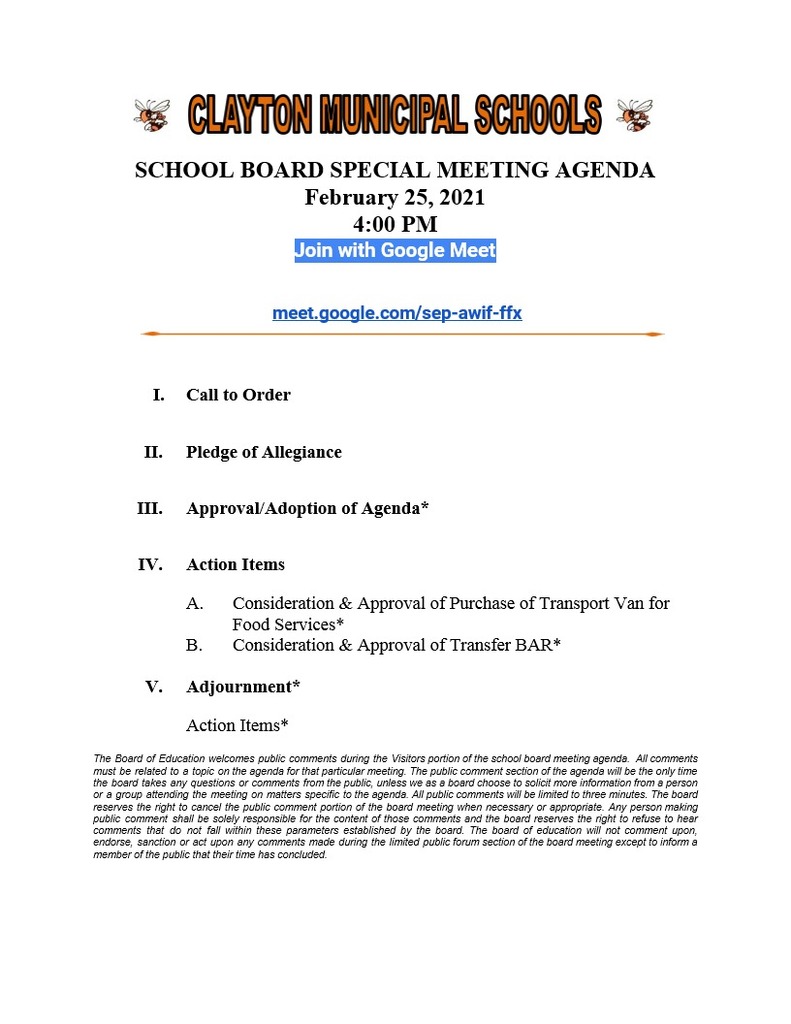 FFA Week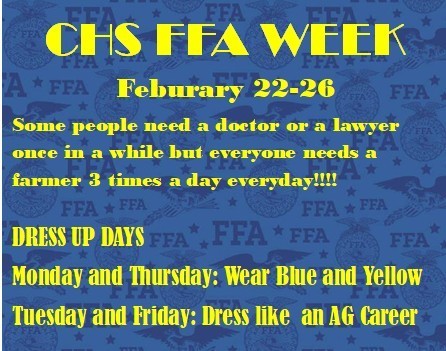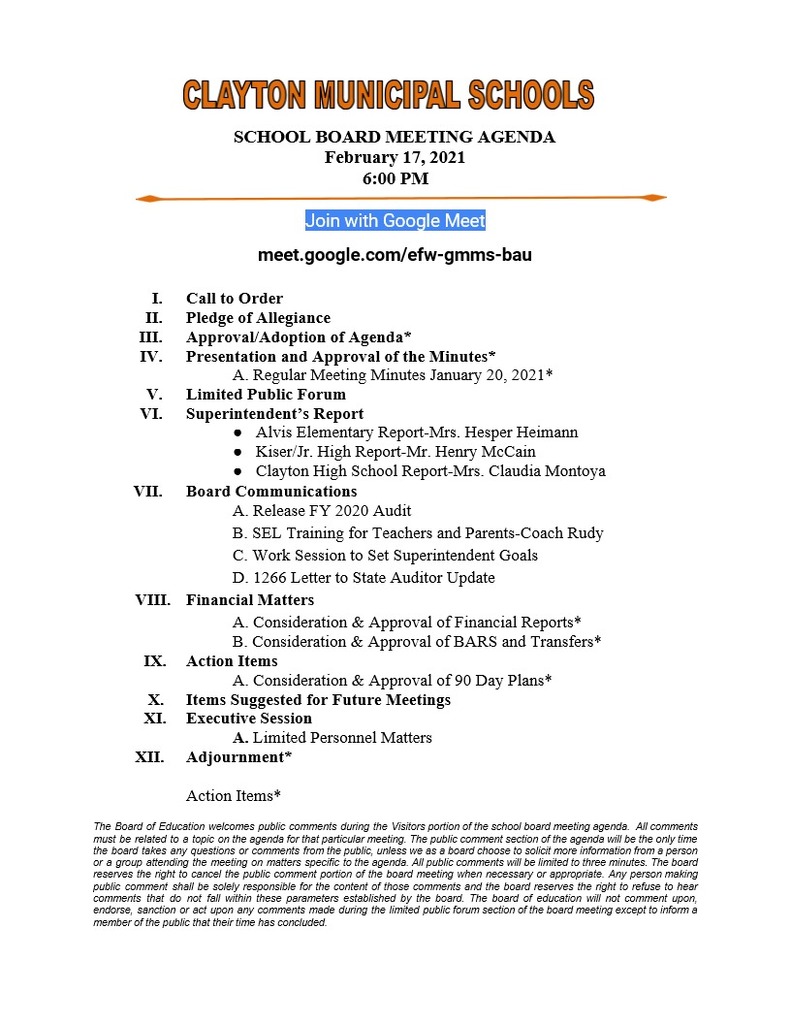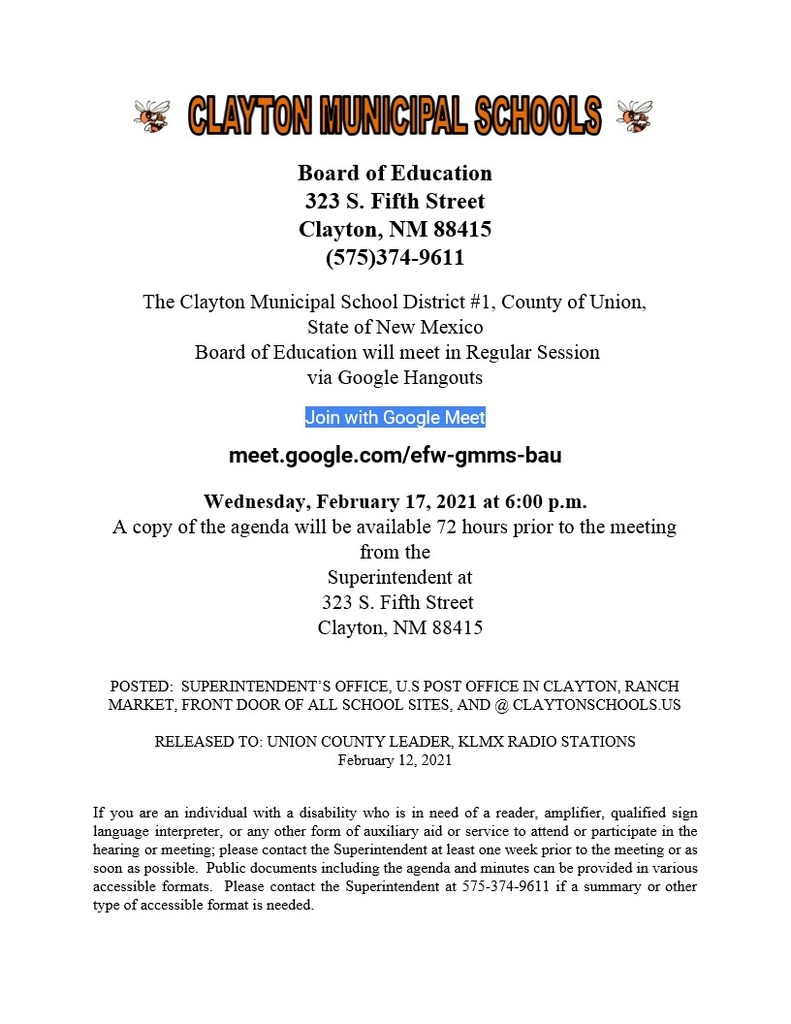 Supporting Students' Social and Emotional Growth (Parent Workshop)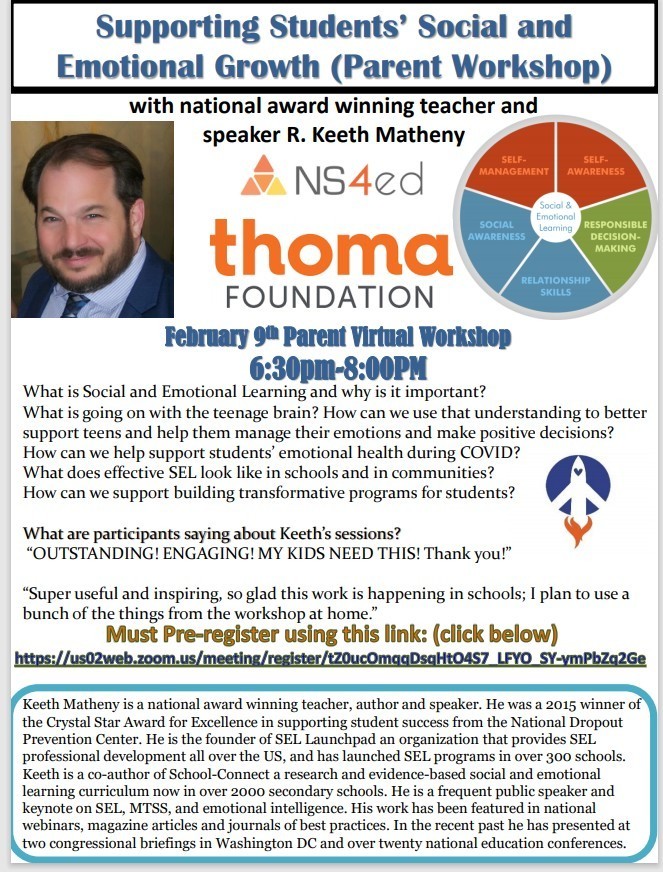 CMS CHS-CJHS Re-entry Letter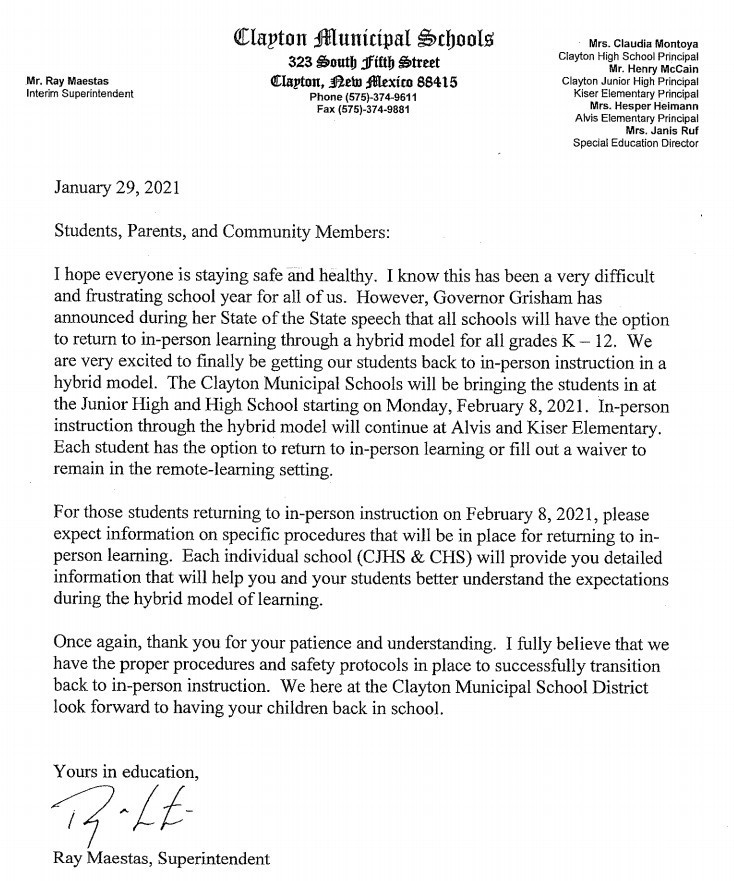 Alvis Menu for January 25 - January 29, 2021 Tuesday, Jan. 26 Breakfast: Cinnamon toast crunch, graham cracker, fruit, juice, and milk Lunch: Chick and cheese burrito, carrots, fruit, and milk Thursday, Jan 28 Breakfast: Chick biscuit, fruit, juice, and milk Lunch: Turkey and cheese wrap, cucumber, fruit, and milk Friday, Jan 29 Breakfast: Kolache, fruit, juice, and milk Lunch: Corn dog, green beans, fruit, and milk
Alvis January 22, 2021 Breakfast: French toast, fruit, juice, and milk Lunch: Chicken salad sub, roasted broccoli, fruit, and milk Alvis January 25, 2021 Breakfast: Egg, potato, and cheese burrito, salsa, fruit juice, and milk Lunch: Beefy Mac, roll, corn, applesauce, and milk