CMS Special Board Meeting Thursday, February 25, 2021 4:00 p.m.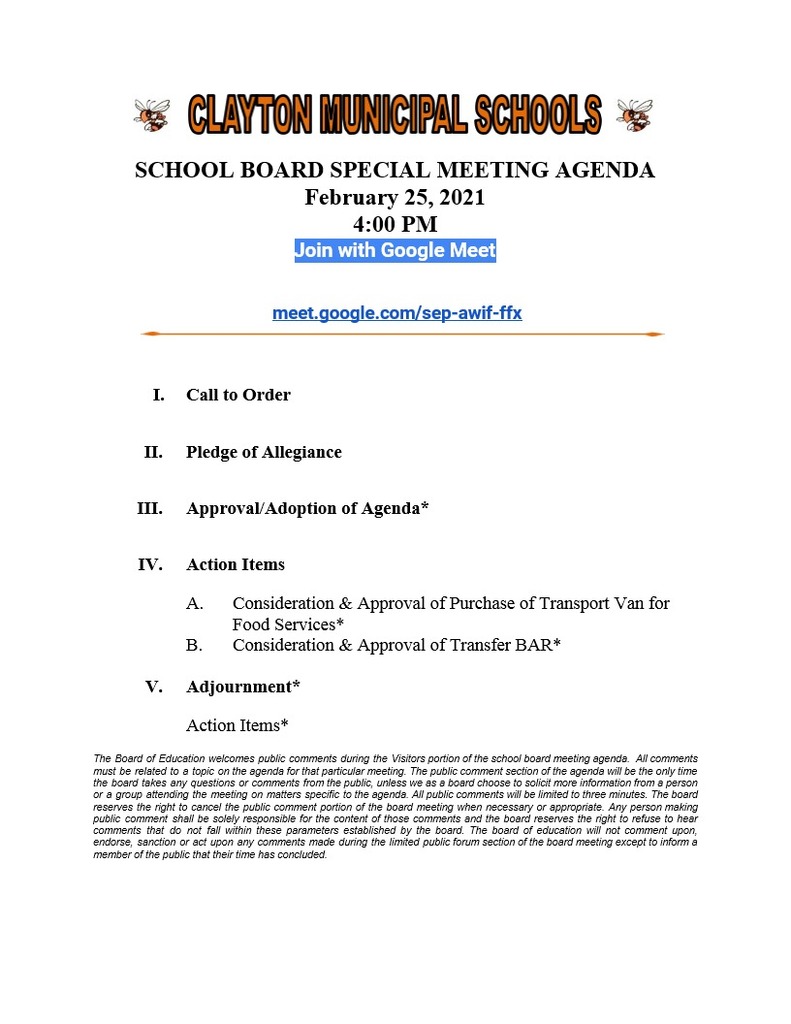 FFA Week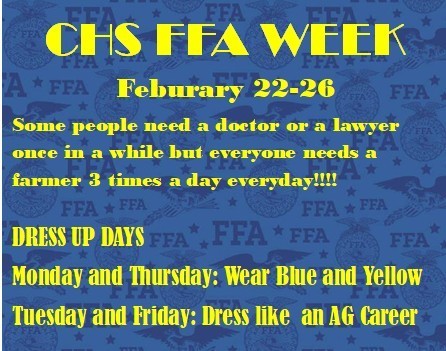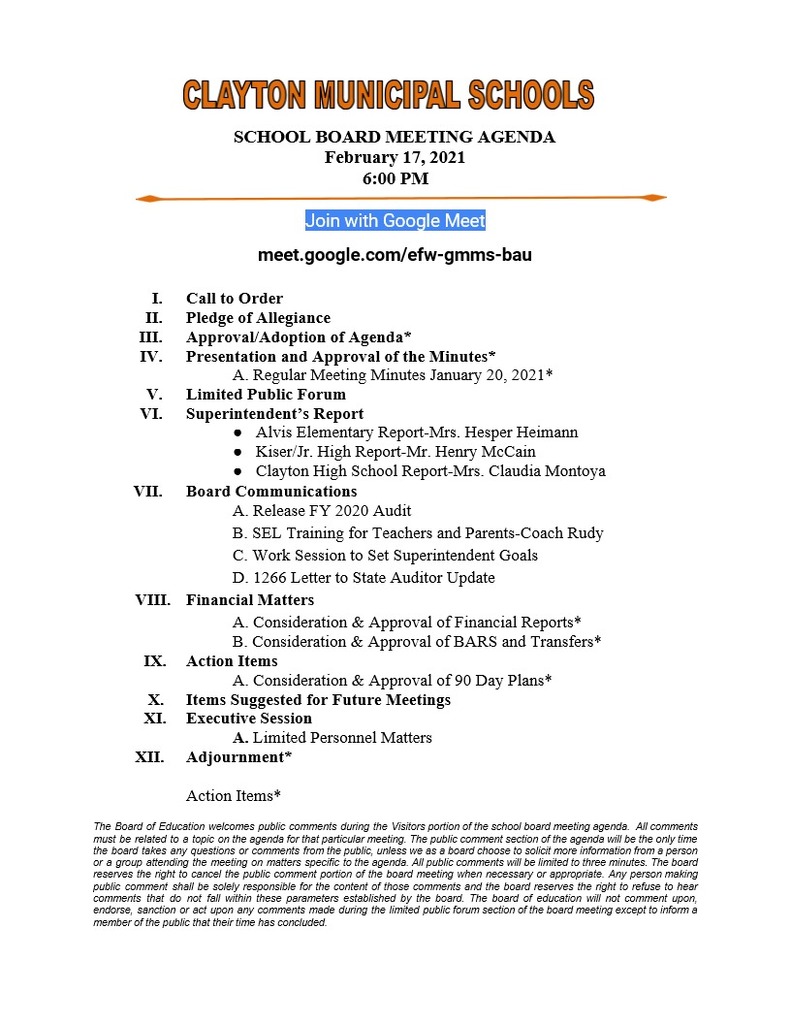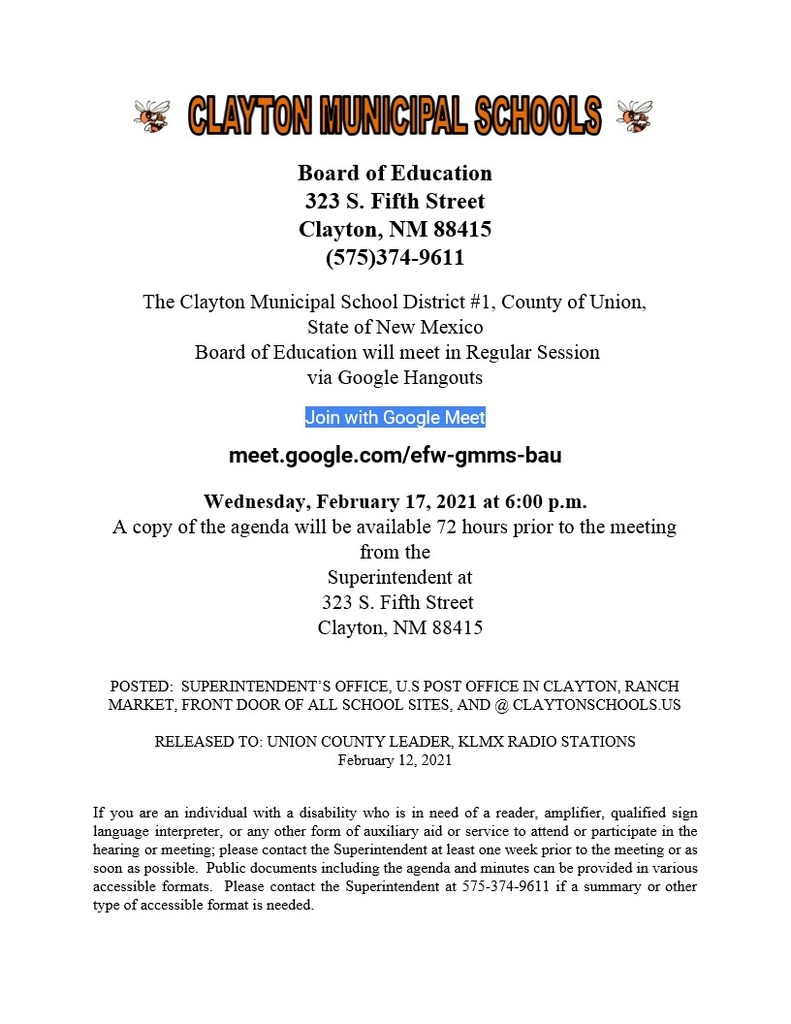 Supporting Students' Social and Emotional Growth (Parent Workshop)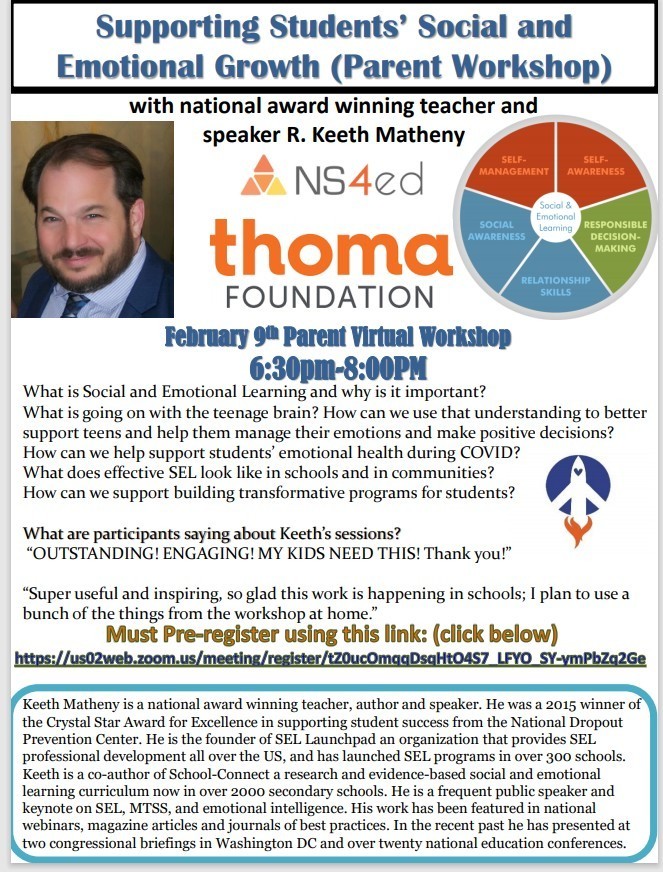 CMS CHS-CJHS Re-entry Letter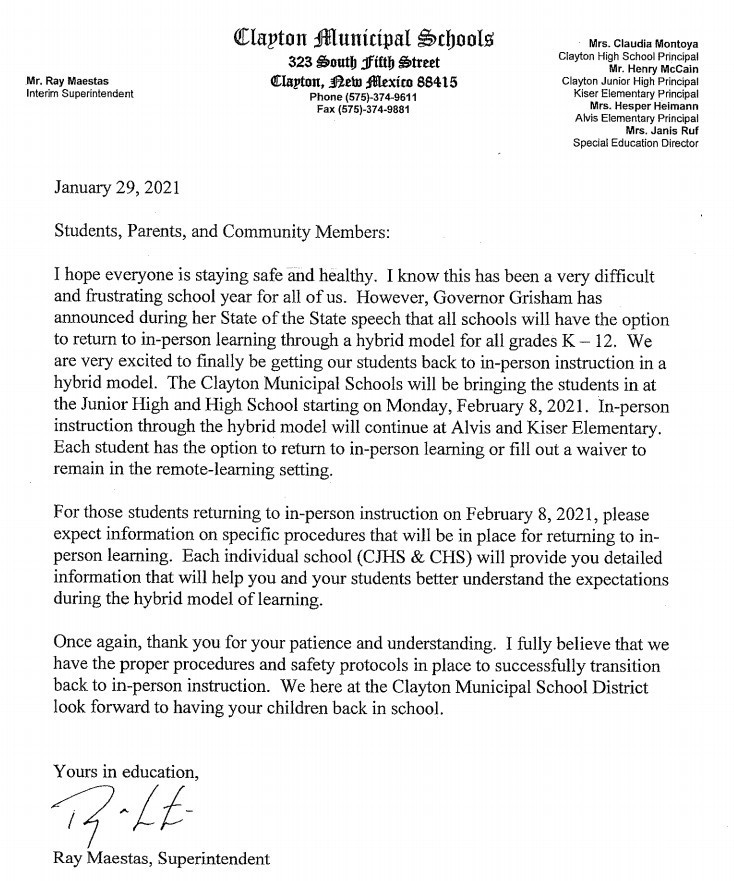 Alvis Menu for January 25 - January 29, 2021 Tuesday, Jan. 26 Breakfast: Cinnamon toast crunch, graham cracker, fruit, juice, and milk Lunch: Chick and cheese burrito, carrots, fruit, and milk Thursday, Jan 28 Breakfast: Chick biscuit, fruit, juice, and milk Lunch: Turkey and cheese wrap, cucumber, fruit, and milk Friday, Jan 29 Breakfast: Kolache, fruit, juice, and milk Lunch: Corn dog, green beans, fruit, and milk
Alvis January 22, 2021 Breakfast: French toast, fruit, juice, and milk Lunch: Chicken salad sub, roasted broccoli, fruit, and milk Alvis January 25, 2021 Breakfast: Egg, potato, and cheese burrito, salsa, fruit juice, and milk Lunch: Beefy Mac, roll, corn, applesauce, and milk

Off to College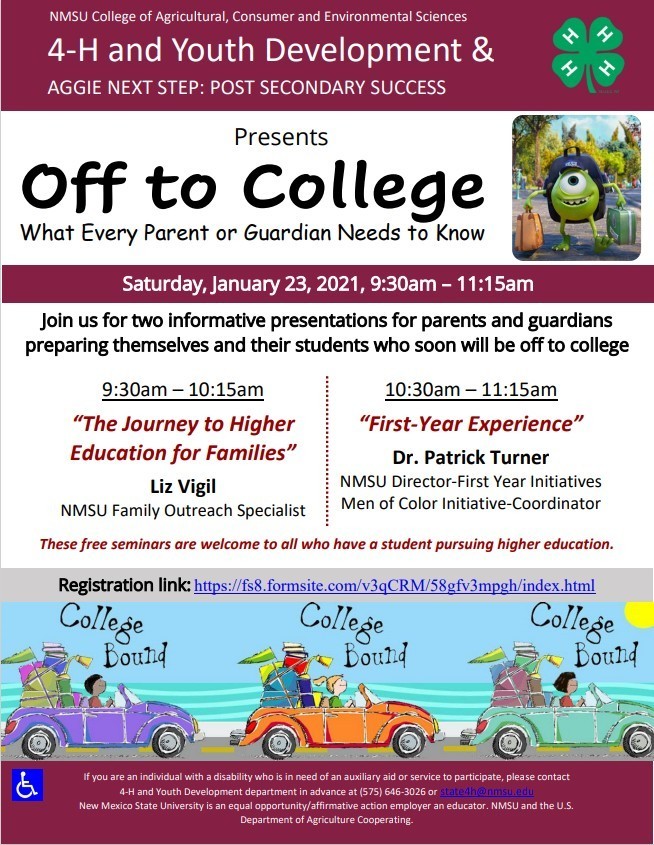 From the Kiser Principal Kiser Only We are excited to be coming back to the Hybrid Model of school starting Monday, January 18. We will start with Cohort A on Monday and Tuesday, with Cohort B remote, and Cohort B Thursday and Friday, with Cohort A remote. Students will be in the same Cohort as before Thanksgiving, unless a teacher has notified you directly. Parent certifications are still required for hybrid entrance. We are still required to wear masks and maintain social distancing. From Kiser Principal Kiser only We look forward to seeing you Monday, January 18 at 8:00 am.

Students and parents: Starting the week of January 18, 2021, school lunches will be delivered every Wednesday. Students attending in the Hybrid Model will receive lunches at the school sites. On Wednesday Cohort A will receive lunches for Wednesday, Thursday, & Friday. Cohort B will receive lunches for Monday, Tuesday, and Wednesday. Remote only students will receive lunches on Wednesday for all five days of that week. Lunch menu for Remote only students will be different than that of students attending school through the Hybrid Model. Thank you.

CHS Excellent Attendance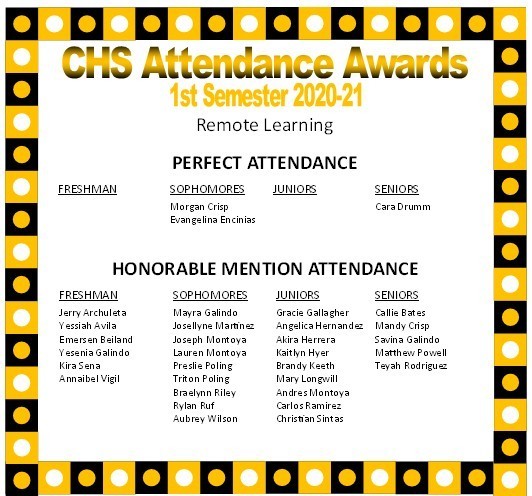 Life Touch pictures for Clayton High School have been cancelled for January and will be rescheduled at a later date.

​Students, parents, and Clayton Community: Starting on January 18, 2021, Alvis and Kiser Elementary will return to the Hybrid Model of instruction. We will continue with the schedules that were in place before the Thanksgiving break. Cohort A will attend on Monday & Tuesday and Cohort B will attend Thursday and Friday. On Wednesday, all students will be doing remote learning.

CHS 1st Semester Honor Roll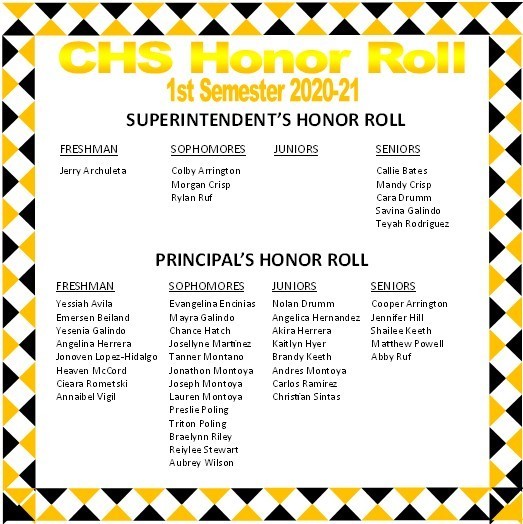 CHS 2nd Nine Weeks Honor Roll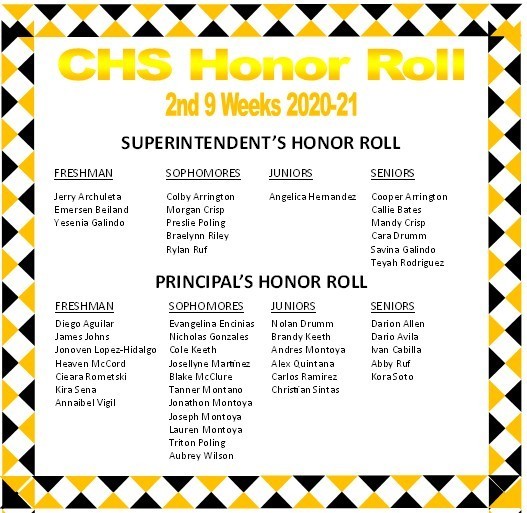 CJHS Student Council First Scavenger Hunt: Starting Date: January 19-26,2021 Rules: There will be 5 patriotic ribbons with a gold star in the center that measures 4 inches hidden around the community. Review the clues below in order to provide you assistance in finding the patriotic ribbons.The first person to report and provide more than 2 ribbons will receive their prize; Remember Everyone Deployed (R.E.D.) tee shirt.There are 2 ways to get your prize; you can email
henry.mccain@claytonschools.us
or call the office @ 575-374-9543. If there is a draw we will supply another clue to break the tie. Clues: It has a million stories but cannot tell them. Go to a place you can get a game ticket and where a football is being thrown! Where there's smoke there's fire who should I call. It's not just birds that fly, But these go very high. Where they land you'll be When you solve this mystery. A place where you buy groceries